Scariest 13 fonts can get you more sales? Is this true? Yes, below you will find 13 scariest fonts that used properly can get you more sales. And yes, you will also find solutions of how to use them.
Let's first discuss a bit about how sales take place (I have over 16 years' experience in sales)

Sales in most industries are based on emotions. People don't just buy because they need the latest iPhone, the largest TV in a small living room, an expensive watch which cost more than many apartments, and so on.
People buy emotionally and because they think they need something (or they convince themselves that they need that product).
I am also doing that and I really hope that you will learn something from me and this article. In the last couple of years, I bought the following items that I am keeping them brand new, never worn in my wardrobe, prepare your popcorn:
8 men's costumes (including 2 Armani and other cool brands)
8 pair of shoes (including Balenciaga and again, other respected brands)
3-4 Jackets
3-4 ties
There is much more but I don't want my wife to find out everything.
Why did I buy all of these clothes, shoes, and accessories? Because I need them? If I need them, why don't I wear them? The answer is very simple, I bought them emotionally.
How can you avoid be in my situation? There are 2 ways that work for me and it will probably work also for you.
Buy things only when you need them. Make a list at your place, things that you want to buy in that day. Don't buy if something is not on your list.
Two tricks. Don't visit shops if you don't need, and don't try clothes that you aren't on your list. This is a mistake that I made many times and after I ended buying lots of things.
Getting back to the scariest 13 Fonts that can get you more sales
The connection between scary fonts and sales, is that these fonts easily create emotions. Remember emotions? The ones that can make us buy much more than we need.
The single condition that you need to respect to get more sales by using scary fonts, is to use them properly. A scary picture combined with a creepy font will do the trick, creating emotions.
These creepy fonts will work fantastic for: Halloween, horror movie posters, cartoons, for Dracula's home, and much more.
Here are the scariest 13 (lucky number) free and premium fonts that the internet is accommodating.
1. Vorhell – Horror Display Font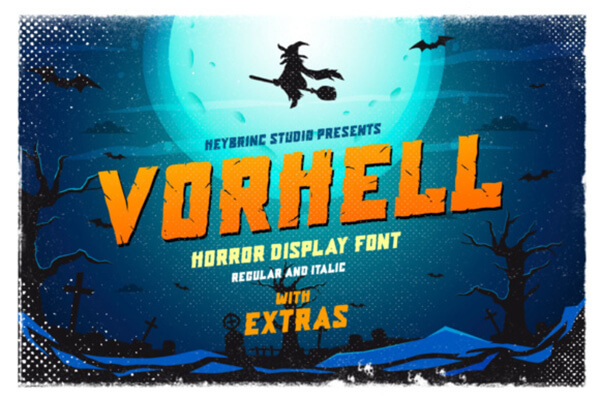 Vorhell is a beautiful vintage horror font, ideal for giving your works a retro feel. This blocky display font works in both modern and retro designs, and can add a whimsical appeal to your works.
Price: $12
2. Death Valley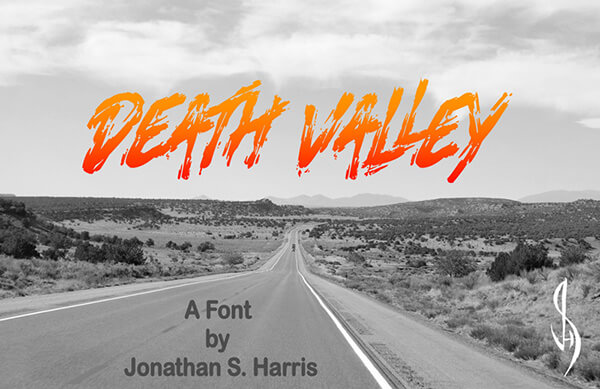 Death Valley is scary even without a scary picture. Can work great also for rock-and-roll music bands, and motorcycle shops.
Price: Free for personal use only but if you wish to use it commercially you will need to purchase a license
3. Zombie Dust

Have you seen The Walking Dead? This font can easily be used there. In the movie series there are lots of messages written by people on and inside houses.
Price: $15
4. Halloween font

As the name says, this font is made specifically for Halloween projects. The letters are spooky and are easy to read.
Price: $2,99 for personal use and $14,95 for commercial projects.
5. UpJohn

Even the name of this font is scarry. What do they want to say with this?
Price: Free
6. Savath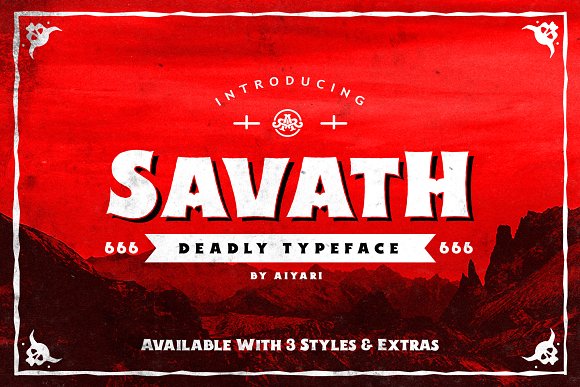 Use Savath for headings, logo, posters, and much more. As you see, it is inspired from classic and retro horror movies.
Price: $16 for desktop
7. Goulish

Inspired by vintage horror flicks and a love of all things ghastly, "Ghoulish" is a typeface only a monster could love. Haunt your designs and layouts with this exclusive font by Rue Morgue Magazine's Art Director "Ghoulish" Gary Pullin.
Price: Free
8. Mukudua

The Mukadua font duo consists out of 2 different types of fonts, a serif and a script font. Mukadua means 'two-faced' and that is exactly what the concept of this font is. The fonts are eachother completes opposites but are extrimely compatable to be used int he same project.
Price: $12
9. Ragged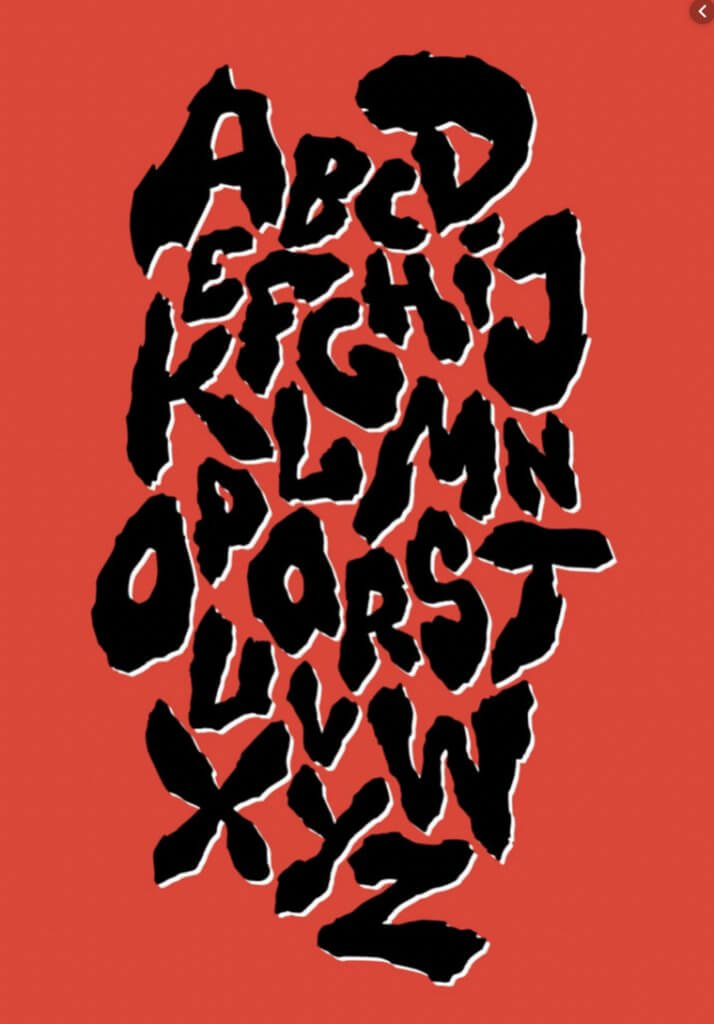 Ragged is the font you want to use if you want to really scare somebody. I think this font can easily be used for Scare houses in amusement parks.
Price: Free
10. Story Brush

Story Brush is the high detailed brush font that has over 240 glyphs. This font is equipped with OpenType feature to make custom feel for your design. The story brush typeface is designed for t-shirts design, logos, horror design, grunge & etc. Use discretionary ligatures to make your design really nice!
Price: from $20
11. Scare Arms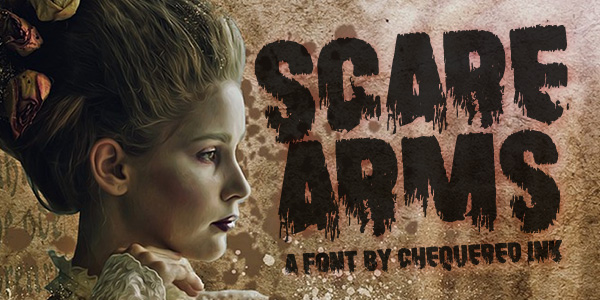 Use the Scare Arms font for posters, logos, headings, and more.
The font has cool details.
Price: Free
12. October Crow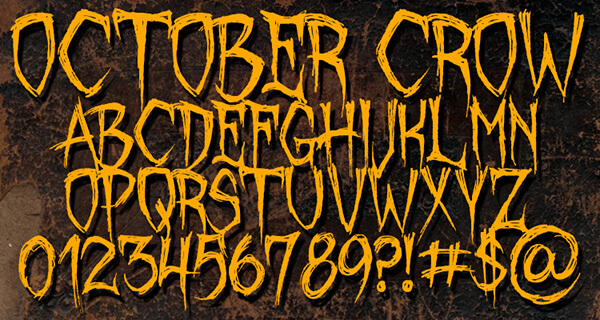 Created 2010, hand-lettered while watching The Crow on Devil's Night 2010. Turned into a PC font on Halloween.
Use it for anything you think for: Halloween, zombies, vampires, and more.
Price: Free
13. Another Danger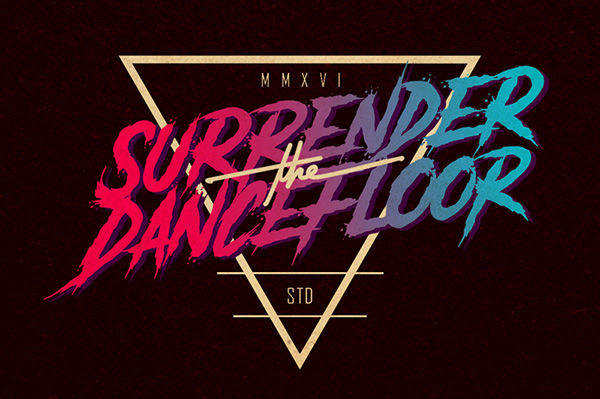 With unruly inks delivered to every glyph produces the enigma to it. Bring in the hardcore vibe, the retro feel, the artworks of chaos. Splatter your creativity with Another Danger!
Price: Free
What if you want to identify a font from a horror poster?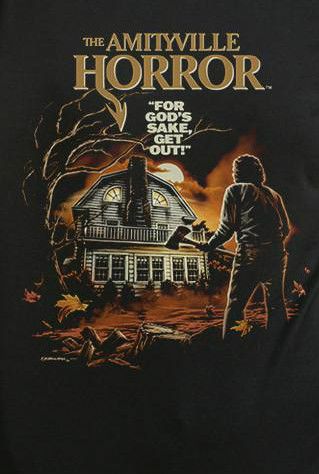 Ok, we have this poster that looks awesome and we want to find out which font is used for the heading. How can we do that?
It is as simple as writing these words.
Upload the picture to WhatFontIs, crop it to select only the part where the font is located, write down the font characters (it is done automated by the software if you are registered), and bang, you have identified the font and you also have 80 similar fonts to choose from.
The identified font is Union Grunge, it costs $12, and you can download it here.
All this information came in less than 60 seconds from WhatFontIs.
Scary fonts and sales
Scary fonts have a single goal, to scare your audience. Used properly, any of the scariest 13 fonts can get you more sales.
It will add the final touch to a poster, movie, logo, or whatever project you have, creating the needed emotions that will "convince" people to "buy".
Create a habit of saving pictures for all the fonts you like, and identify them using WhatFontIs. Build your own font collection.