Watching cartoons with my little boy a few days before, I found out that is extremely interesting to analyze free and premium fonts seen in famous cartoons (including in Tom and Jerry). As you will see below, these fonts look gorgeous and can be used in lots of cool projects.

Some of these fonts, even if you see them somewhere else, not in cartoons, will make you think for the cartoons where you have first seen them. It happened to me when I saw the font used in Tom and Jerry – one of my favorite cartoons. This is a very powerful psychologic instrument that you should consider when using cartoon fonts.
Cartoons played a huge role in our lives and it will do the same for our kids. There are good cartoons (the ones that teach our kids to be kind, to play nice with their friends, to explore the world, to learn at school), and cartoons that are not giving the best examples (kids that argue and fight, and so on). I grew with both types of cartoons (probably you also), and I am a normal person (or this is what I like to think about myself  ).
I remember perfectly many of the cartoons that I watched when I was a boy. Before going to school, I watched as fast as possible several cartoons with superheroes so I can "pick" the characters that I like, so it will be mine, before my bigger brother will pick his. When we were both at home and watch cartoons, we would share the superheroes so we can both have the same number.
Let's see 5 free and premium fonts seen in famous cartoons (including in Tom and Jerry)
1.Looney Tunes– 28 Classic Cartoons

Looney Tunes is an American animated comedy series produced by Warner Bros. from 1930 to 1969 during the golden age of American animation alongside its sister series Merrie Melodies.
It was known for introducing Bugs Bunny, Daffy Duck, Porky Pig, Elmer Fudd, Tweety, Sylvester, Granny, Yosemite Sam, Foghorn Leghorn, Marvin the Martian, Pepé Le Pew, Speedy Gonzales, Tasmanian Devil, Road Runner, Wile E. Coyote and many other cartoon characters.
These cartoons are many of the ones we grew up with.
Font Used – Alphabet Soup
Price – Free
2. Captain Planet

Captain Planet and the Planeteers is a Superhero fiction that first aired in 1990 on TBS (U.S. TV channel). Captain Planet and the Planeteers completed its run in 1996.
Font Used – Truens catchwords
Price – From $5
3.Dragon Ball Z

Dragon Ball Z is a Japanese anime television series produced by Toei Animation. It is the sequel to Dragon Ball and adapts the latter 325 chapters of the original 519-chapter Dragon Ball manga series created by Akira Toriyama which ran in Weekly Shōnen Jump from 1988 to 1995.
These cartoons were some of the best for me, when I was a bit older. I still watch them from time to time.
Font Used – Saiyan Sans
Price – Free
4.Tom and Jerry

Tom and Jerry are the favorite cartoons for millions of people and kids.
During 1940 to 1958, they won seven Academy Awards for Animated Short Film, tying for first place with Walt Disney's Silly Symphonies with the most awards in the category.
Font Used – Shermlock
Price – Free
How did we identify the font for Tom and Jerry?
To identify the font used in Tom and Jerry cartoons and for any other fonts seen in famous cartoons , we used WhatFontIs, the most powerful and efficient font finder on the web, which is also absolutely free to use.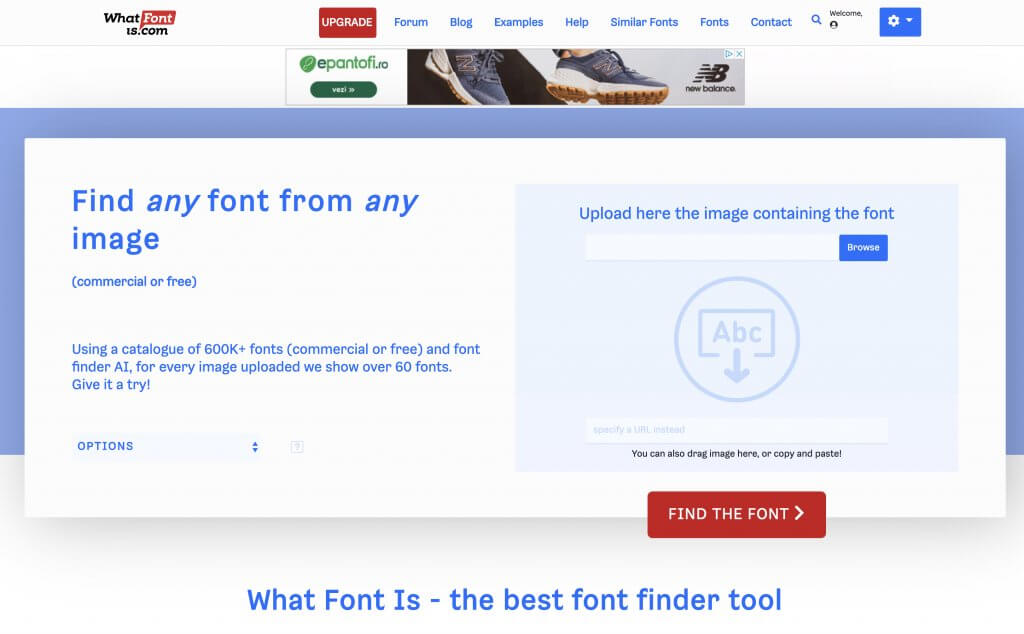 WhatFontIs is not the average software, it is the best in the industry. It is the only system that detects free and commercial fonts, it is loaded with 600k indexed fonts, and you can use to find all foundries, including Google fonts.
In plus, it has a super sophisticated and efficient AI software that will help you identify the font you are looking in seconds, being lightning fast.
So how does it work?
You take the picture you have or you make a screenshot of the font you want to identify.
You upload in to WhatFontIs – it takes a couple of seconds. If it is necessary, you can modify or crop it.
You insert the characters – this happens automatically if you are registered (registration takes less than 1 minute and it is free).
And boom. WhatFontIs will show you the font you are looking for and in plus you will find out where to get it from and how much it costs.
If it doesn't find the right match, it suggests over 60 alternatives you can scroll down through and choose the one that most resembles your font. In most cases, What Font is also specifies the websites where you may download/buy the identified fonts.
5.The Simpsons

The Simpson were and still are one of the most successful cartoons, that were cool for both kids and parents.
There are movies and many cartoons with this funny family.
Font used – Simpson Font
Price – $12
The End

All of these 5 free and premium fonts seen in famous cartoons can be easily used in many other projects: book covers, magazines, posters, super creative logos, and much more.
Only your imagination is the limit, try these fonts and if you don't have in them the very best solution, it is simple. Take a picture of a font that you consider a 100% match and identify it using WhatFontIs, you saw how simple and fast it is to use.