Using these 40 web apps and services, you will boost your website performance (organic and inorganic traffic,sales,security) without effort.
Find below all kind of different web apps:
Cross-browser testing app
Nocode platform that you can use to create online databases
WordPress themes and plugins
HTML Builder
Font identifier
Graphics
Security services
And much more

Complete SEO is one of the few international SEO agencies that can boost any website organic traffic.
It doesn't matter the industry you are in, your company size, location, or products.
These guys are among the best SEO experts in the world.
Hire them and make your website/business great.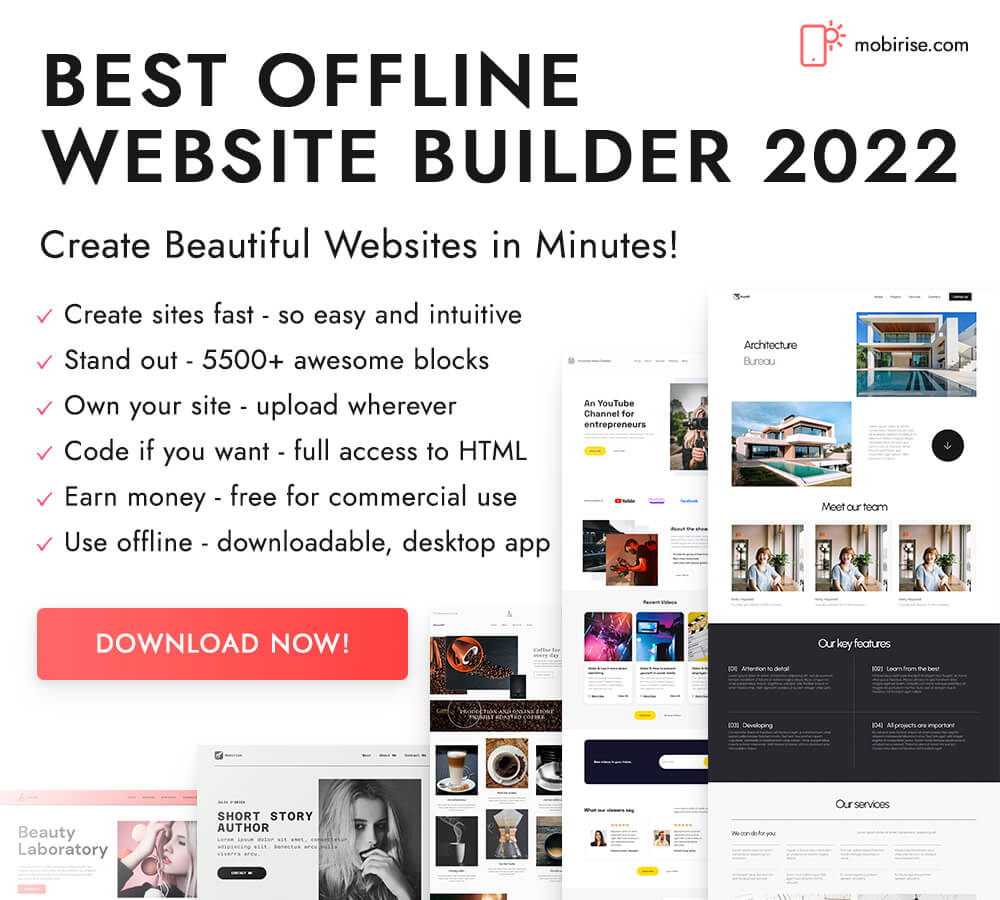 Use Mobirise to create stunning websites and landing pages, in minutes, without the huge costs of top web designers and developers.
Find out more about Mobirise.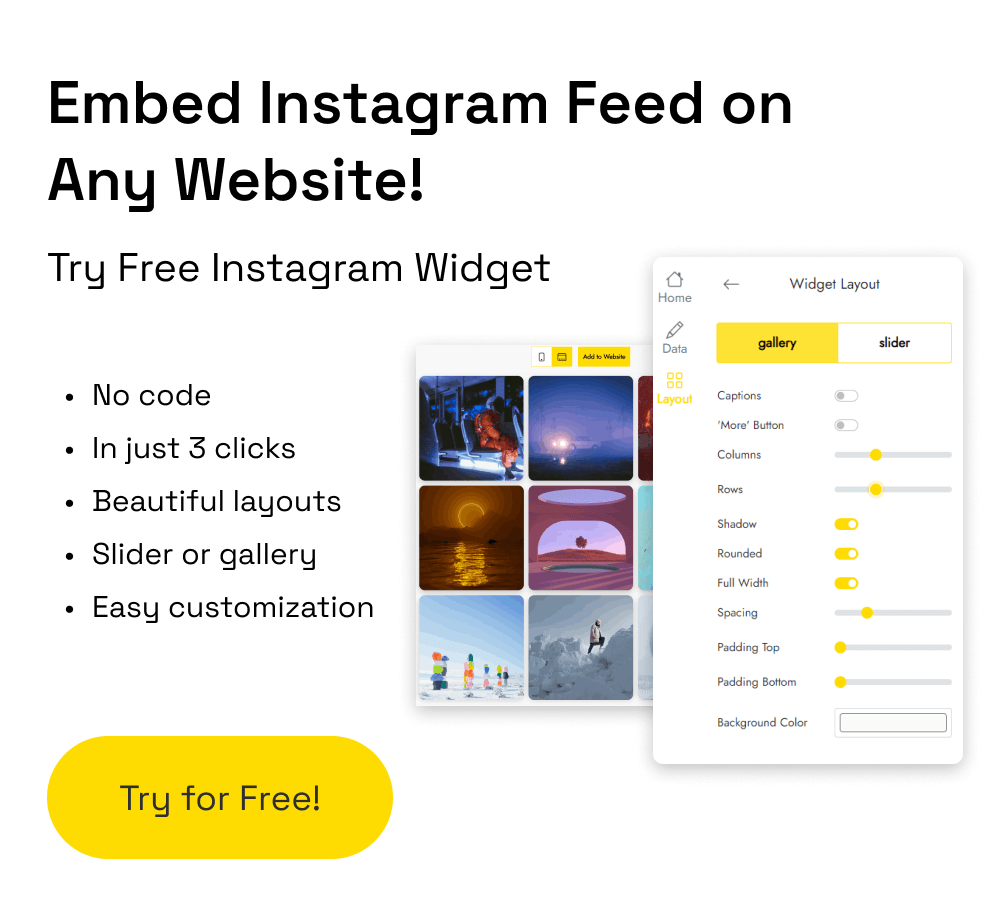 After you create the website with Mobirise, use this extension and get your Instagram Feed up and running on your website.
It is simple to install and customize, and the sliders and galleries look spectacular.

WhatFontIs is the professional font identifier that you want to use to identify fonts from images.
The solution is absolutely free and it has over 2 million users each month.
Try WhatFontIs now.

Taskade is a powerful and complete to-do list and task management tool that is free to use and highly customizable.
The software is quick, secure, and very easy to use even by persons with no experience with such tools.
Register for the free forever plan and see how it works.

AMG DESIGN is a professional branding and logo design agency that will help you with stunning custom web design that will stand out from the crowd.
The cool thing about AMG DESIGN is that they have the knowledge, experience, and the right team to make you whatever you need.
Reach out to AMG DESIGN for a free quote.


DWS is an all-in-one agency that will help you with everything you need:
– SEO
– Digital marketing
– Web development
– Landing pages
– Etc.
Get a free quote.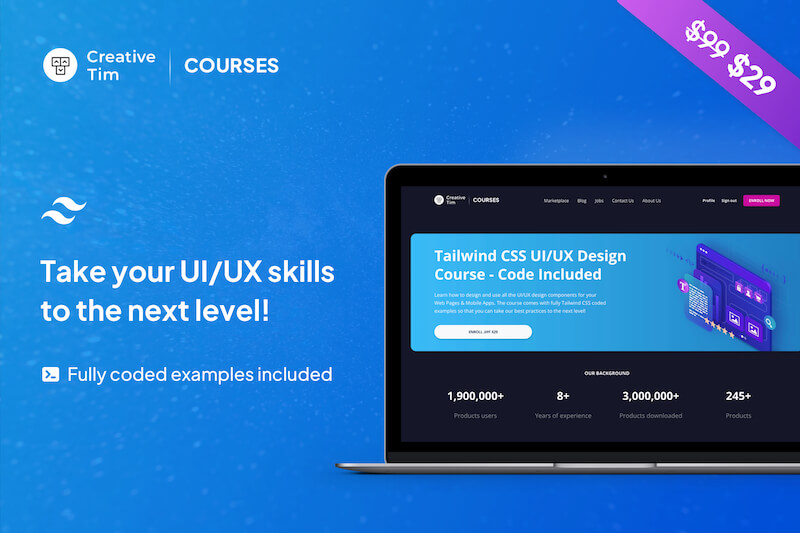 Creative Tim's newest course will help you understand the fundamentals of UI/UX so that you can apply them directly to your code and/or it will help you communicate better with the designer.
The course comes with fully coded examples for Tailwind CSS web developers.
Get it now to take advantage of the 70% OFF special launch price!

Marketing1on1 is highly popular among small and medium companies for their range of services (SEO, logo design, content writing, etc.).
They deliver high-performance without destroying your budget.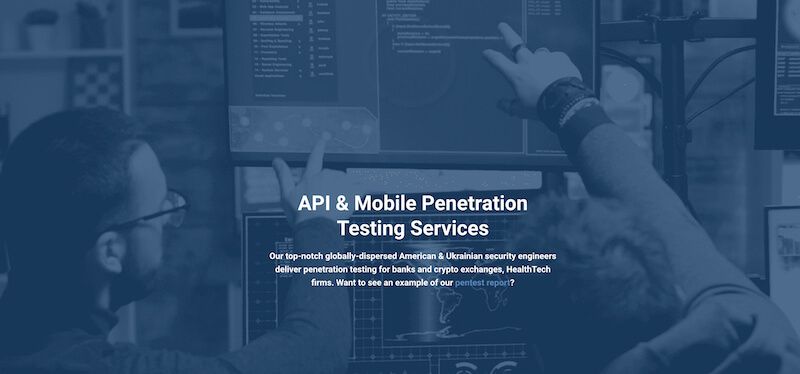 Cyberlands.io is an API Penetration Testing company supporting clients in their cloud-native journey with mobile, API, Kubernetes, and OpenShift security assessments.
Cyberlands is committed to deliver robust, offensive & defensive cybersecurity expertise from its US-based delivery center as well as directly from the edge of the ongoing cyberwar from its delivery center based in Ukraine.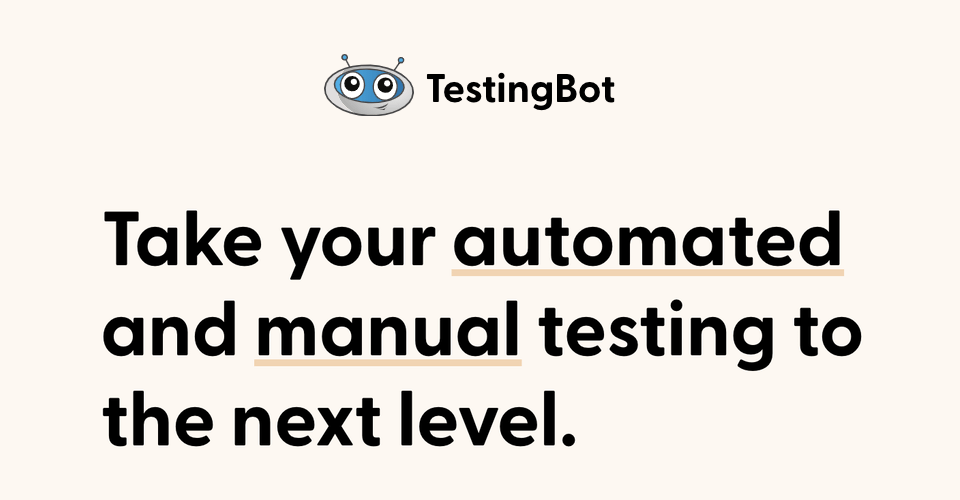 TestingBot provides a cloud-based grid of browsers and physical mobile devices to run automated and manual tests against websites and mobile apps.
Run tests on over 3800 browser and mobile device combinations. Each test comes with screenshots, a video recording and other meta-data.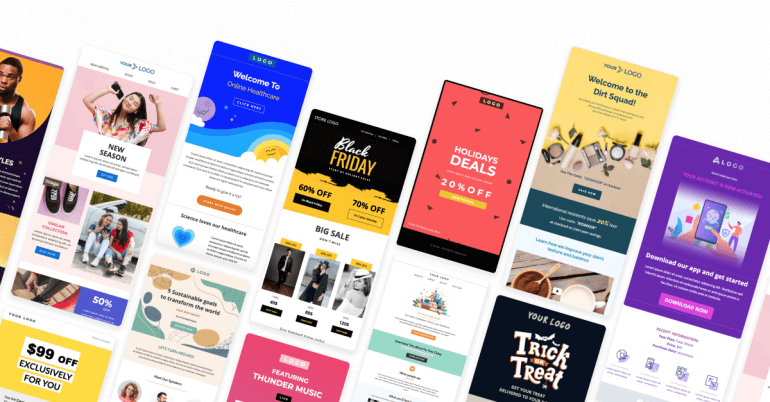 Unlayer is a high-performance and easy-to-use drag and drop email builder that you will use to create any kind of email newsletter you need.
The software has a huge library of stunning email templates and the builder is very easy to use.
Try it now.

Content Snare represents the future in automatic content collection from customers.
The platform is like a checklist for clients that sends automatic reminders to them.
Register for the free plan and see how it works.

CollectiveRay writes about all things tech.
Still edited by hand by the original founder of the site David Attard, his team of content writers have their roots in web design, development, Joomla, WordPress, web hosting and other online marketing niches.
These days David and the content team (Shahzad, Jamie and Daniel) also focus on helping with general tech topics they are passionate about, such as Android, iPhone, Apple and Windows topics, YouTube and online streaming topics, Discord and much much more. If you're struggling with tech, chances are we will be able to help you

If you are a roofing company and you are looking for a top 10 roofing SEO services and agencies, you just found it.
Here you will get complete information on the subject.
Check it.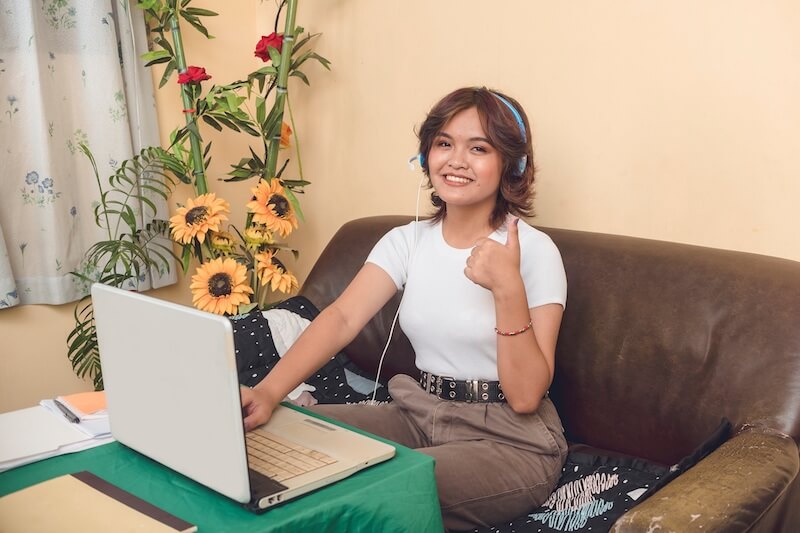 Using this platform, you will find your next personal assistant, project coordinator, or customer service representative.
All the persons that you will hire are trained intensively by the company, so you have the right resources for your project ready from day 1.

Podcasting is a super-efficient way to get popular, to makes sales, and even to get links to your website and increase your personal branding.
Use this service to get started with podcasting, they are the number 1 rated podcast booking agency.

Here you will find lifetime deals created specifically for entrepreneurs, by entrepreneurs.
You will save lots of money with these deals.
Take a look.

Ampfluence will help you grow your social media channels using the right tactics and people, without any gimmicks.
Prices are affordable and you will see results quickly.

Draftpress is a top creator of professional WordPress plugins that will help you boost your website performance and looks.
Take a look.

Longline is a display font that features narrow, clean lines. It comes in caps and include all the necessary glyphs needed for your standard design.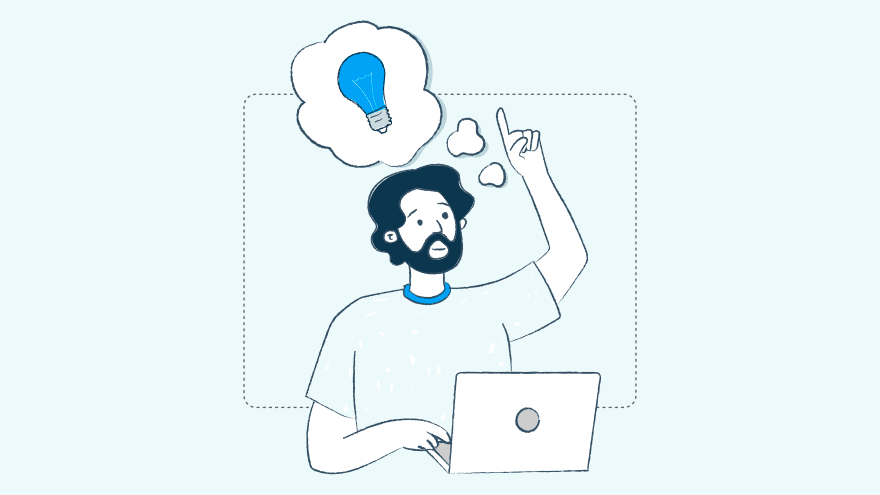 This is one of the most comprehensive articles that compare the very best WordPress helpdesk plugins.
Here are 6 plugins compared in high detail.
Take a look.
23. The Best Squarespace Plugins

These Squarespace Plugins are mobile friendly and fully customizable. All plugins come with step by step video tutorials to guide you through installation as well as technical support.
24. Best Webflow Templates for your Next Website Project

Pre-made Webflow templates offer an easy way to get a website up and running quickly. Find here top template picks for businesses across a range of industries.
25. Smartest Web Design Companies

As much as 38% of visitors will leave a website that doesn't have an appealing layout or design. That is more than a third of potential customers lost. Scroll down to discover the best web design huntsville companies you can hire today and start your success story off on the right foot!
26. Best Premium Squarespace Templates for sale


Here's the deal about those free Squarespace templates. Most of them are pretty generic. They're not designed specifically for people in your industry or niche. That can make it tough to figure out exactly how YOUR message fits with a particular template.
27. wCopilot one Webflow Expert

These Webflow Experts design great, high-converting and scalable Webflow websites for tech startups and companies worldwide.

Considered one of the most beginner-friendly programming languages, PHP continues to introduce tremendous changes with each of its updates. Embracing the change, this blog is focused on the steps to upgrade to WordPress PHP 8.0 website.

Tired of working hard on a lesson or presentation just to get tuned out? With these interactive slides you can build events in minutes that will guarantee huge engagement. Collect live responses from your students during class, run a live quiz that will energize every audience, or host a team building event that will have everybody talking. Finally you can get real interaction and real engagement with a fraction of the effort.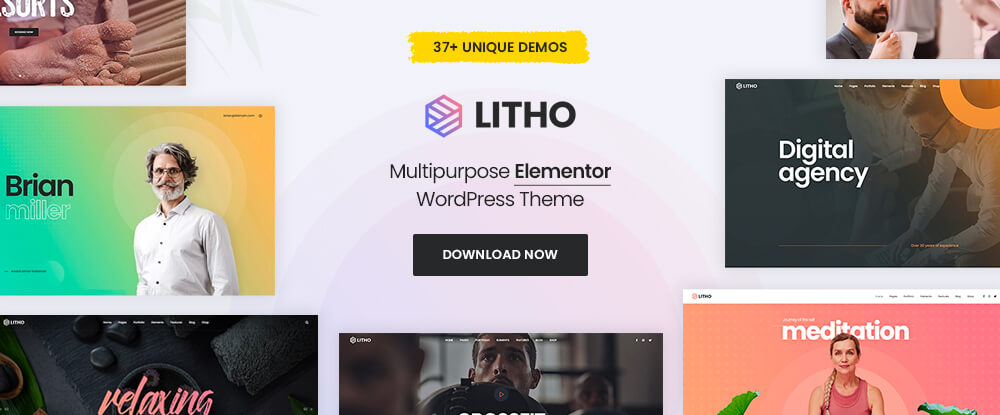 Litho is a multipurpose Elementor WordPress theme that has the looks, powerful features, and a stunning interface.
Use it to create any kind of WordPress website you need.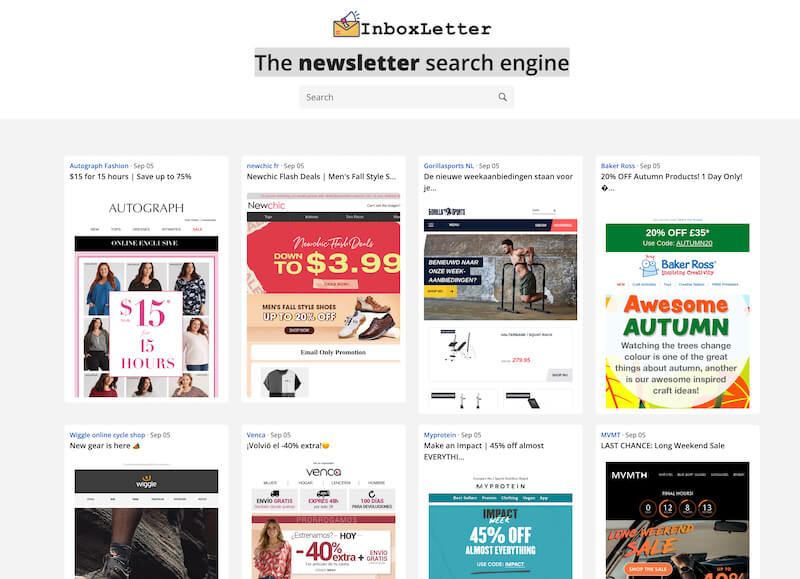 InboxLetter is a newsletter search engine that works excellent.
Write in the search bar what you are looking for, and the search engine will immediately find it for you.
Try it now, it is very interesting.

8theme is a top producer of premium WordPress themes for eCommerce, all of them being carefully crafted to convert with ease and work excellent.
Take a look.

The Antideo email validation plugin for WordPress is like a Swiss Knife, which looks simple but comes with a number of useful tools. The plugin is free, easy to set-up and requires no tech knowledge and just works out of the box without much of a hassle.

You will find top rated and reviewed marketing agencies with detailed profiles on the unRFP site, you can filter companies that have specific expertise in Search Engine Optimization, Search Engine Marketing, App Store Optimization, Social Media Marketing, Content Marketing, Branding etc.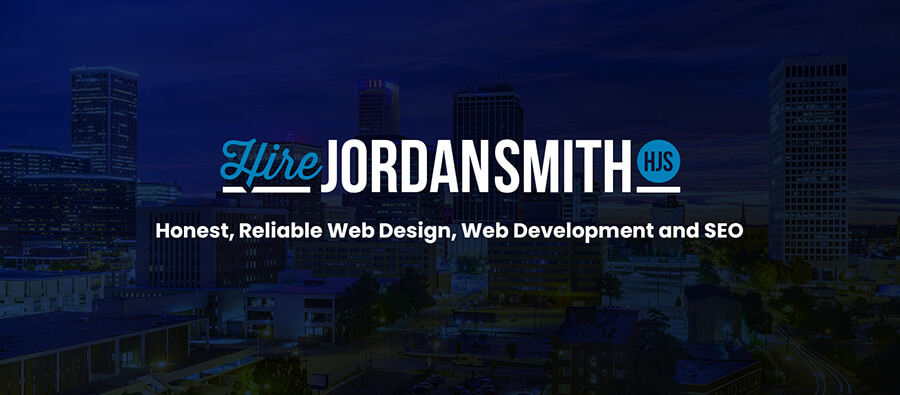 Jordan is the person you want to hire whenever you want to get professional websites for your needs.
He puts enormous accent on quality and creativity, delivering websites that you normally see in huge companies.
Reach him out.

Pixpa will help you make your online portfolio website to showcase and sell your online work.
The builder is very simple to use, and it is loaded with stunning templates ready to be edited with your content.
Try Pixpa now.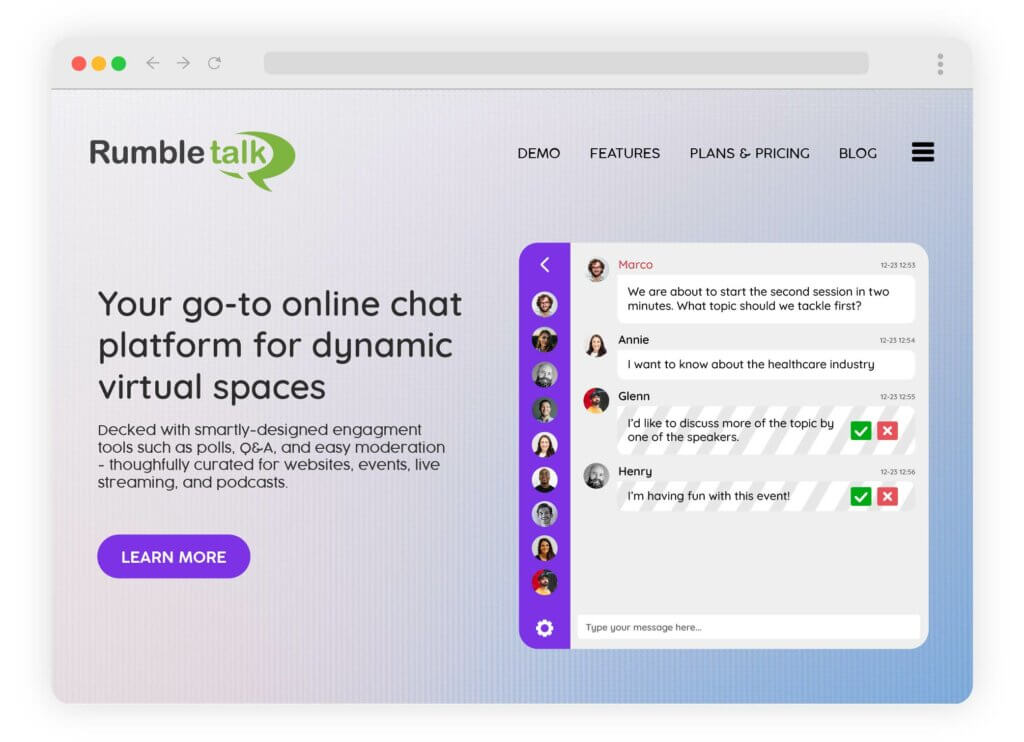 Create a completely new user experience for your audience by integrating RumbleTalk Chat next to the live broadcast of your virtual event. You can submit polls, share files, and make one-on-one voice and video chats in the chat room provided by the platform. For your virtual booths and meeting spaces, you may also make various chat rooms; this is ideal for online trade exhibitions, conferences, job fairs, and workshops. Your chat administrator can also accept or reject messages before they go live as an additional safety measure.
Visit their website to get going for nothing and look around the other features for your upcoming event. Send them an email at support@rumbletalk.com if you need assistance with anything.

Qwery is all around option that offers plenty of features no matter your topic. It is a great WP theme built around business and corporate websites and eCommerce projects. Thanks to WooCommerce support, launching an online store and selling things online is easy. Also, the theme is optimized for performance, so your users enjoy fast-loading pages. Qwery makes it easy to make a great first impression.
You will find tops of easy-to-use options to add branding colors or logos, and customize typography. With Elementor, creating custom layouts for your posts, pages, header, or footer areas is easy. You will get over sixty ready-made websites you can import in one click. There is nothing wrong if you go with the default settings. Later, you can customize every tiny detail of your site to some extent. Qwery allows you to add pricing tables, forms, progress bars, image galleries, and more. The topic of your business doesn't matter since Qwery is perfect for all. In addition, the theme applies the best SEO practices to help your content shine at the top of the SERP results. Other popular plugins that work with Qwery are Newsletter Pop-up, GDPR Compliance, Instagram Feed, and more.

With FC United, a modern sports website is only minutes away. This impressive premium WP template has several beautiful demos you can import with one click. Whether to customize or use them by default is up to you. The good thing is that you can use FC United to build a website on any sports topic. Besides, it supports WooCommerce, so launching an online store in minutes is easy.
With all the great features at your fingertips, you might be able to create any layout you wish. But that is not all. Thanks to the SportsPress support, FC United has tons of great sporty features you won't find anywhere else. Other advanced features include event management, GDPR compliance, and WPML support. You switch between modes when you want to add an extra vibe to your pages. FC United works with many premium plugins, including Instagram Feed, Revolution Slider, and JoomPress. You will find tons of fonts, color settings, and advanced backgrounds. Sire performance matters; FC United is built in line with the best web design standards. For more goodies, press the Details button.

Anesta is a flexible WordPress theme with a fully responsive layout. It allows you to install its beautiful full-site demos with one click. Create forums and discussions to hype your content. With that in mind, bbPress and BuddyPress plugins come on board. Since the theme uses Elementor crafting and editing page layouts, there will be no coding issues.
The theme comes with the Newsletter Pop-up functionality to keep your users informed about all your events & news. Don't like what you see? Change it. Its integration with WooCommerce comes with all the elements that sum up an online shop. Anesta is a translation-ready option that lets your business go around the globe. When your users feel like they are in control of things, they are happy. The best-inbuilt SEO practices help your content dominate in the SERP results. The GDPR Compliance provides personal security to your users. While there are tons of customization options, Anesta makes it quick and easy to get started, even for beginners.
Conclusions
Always save time using these web tools, including the famous TeamDesk low code solution for creating online database without effort and WhatFontIs to identify fonts for free, from any image.