30,000 fonts are banned in Russia, including the highly popular Arial, Helvetica, and Times New Roman.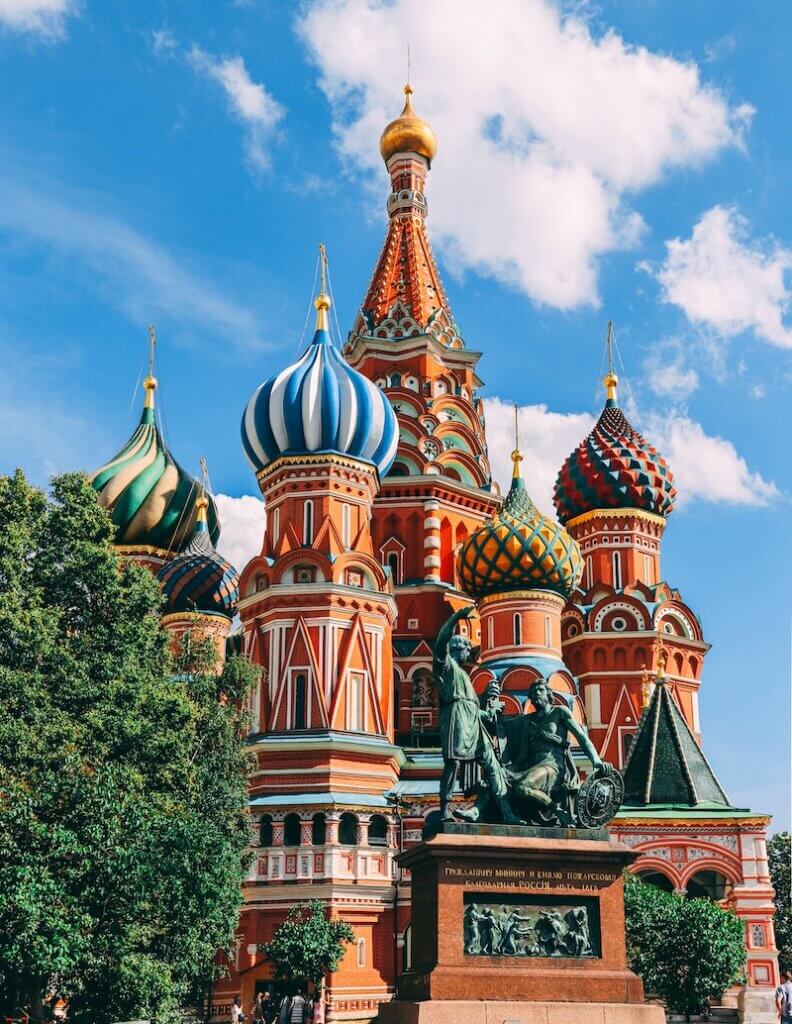 You can guess why, this happened because of the Russian war in Ukraine.
Monotype Imaging, one of the most popular and important company from USA that owns many of the most popular fonts in the world like Arial, Helvetica, and Times New Roman, blocked access to its catalogue for users in Russia.
Guess what, Times New Roman is a standard font for official documentation in Russia.
"I regret saying that, considering the current circumstances of sanctions and international relations with Russia, we are unable at present to run any business relations with Russian companies or their subsidiaries. We will continue keeping an eye on the situation and updating our policy accordingly," a company representative told TASS – Russia's leading news agency since 1904.
30,000 fonts are banned in Russia
Monotypes Imaging is a huge name in the font industry, having over 30,000 fonts in their own library.
On their website, it is written:
"From the days of hot metal typesetting to cutting-edge Variable fonts, we've had a hand in some of the biggest developments throughout design history.
Along the way, we picked up our obsession with detail and our knack for out-of-the-box (sometimes slightly outrageous) ideas.
We know age is just a number, but it's hard to deny the many years of knowledge and experience that come with our birthday.
Time has been on our side, giving us ample opportunity to perfect our typefaces. So, let's take your brand beyond what you could have ever imagined, together."
It is clear that they have huge experience in the font world, but since when?
Wikipedia comes with useful information:
"Monotype Imaging Holdings Inc., founded as Lanston Monotype Machine Company in 1887
in Philadelphia by Tolbert Lanston, is an American (historically Anglo-American) company that specializes in digital typesetting and typeface design for use with consumer electronics devices.
Incorporated in Delaware and headquartered in Woburn, Massachusetts, the company has been responsible for many developments in printing technology—in particular the Monotype machine.
The machine was a fully mechanical hot-metal typesetter, that produced texts automatically, all single type.
Monotype was involved in the design and production of many typefaces in the 20th century.
Monotype developed many of the most widely used typeface designs, including Times New Roman, Gill Sans, Arial, Bembo and Albertus."
As a consequence, I bet that after this move, other font companies will proceed the same and block Russian users from using their fonts.
Russian war in Ukraine and the fonts
You might think what have fonts to do with the war in Ukraine?
They have a lot to do if you ask me.
And the same question goes for many other industries – food, cars, electronics, and the rest.
Let me explain.
Fonts will not stop Russia war in Ukraine, this is true.
Not to mention that not people that use fonts in Russia have something to do with the war.
Actually, they don't agree with this war.
However we cannot stay indifferent to what is going on in Ukraine or other parts of the world.
In plus, by banning all its fonts in Russia, Monotype Imaging shows the world that they care about Ukraine.
And of course, they proved that they did something in this respect.
Conclusions
Monotype Imaging banned over 30,000 fonts in Russia, including their famous fonts Arial, Helvetica, and Times New Roman.
Hopefully Russia will stop the war in Ukraine soon.
And hopefully Ukraine will get back as it was before the war.
Above all, it is important for the world to come back to common sense and stop destroying the planet we live on.
Finally, we wish you all the best, stay safe.