Today we write about 20 Coronavirus-themed murals and how to identify the fonts.
The COVID-19 virus hit us all very hard and the humankind was not prepared for something like this. Even after the news in China and quickly after that in Italy, people were still not believing that COVID-19 is much more than a simple flu. This nature of ours has to be changed and to quickly adapt to such disasters.
People from all over the world lost their parents, their babies, their friends, and the luckiest ones lost just their jobs entirely or partially. Is it easy to lose your job or to have bankrupt company? Of course not, but it is much simpler to solve this transient situation.
The article has 2 parts
1. 20 Coronavirus-themed murals from all over the world. Talented designed made these awesome murals.
2. You will find out how to identify the fonts used in these murals and from any given picture.
Let's start with the first point.
20 Coronavirus-themed murals

This mural is showing us a nurse wearing a "superman" protecting mask. Nurses and all medical stuff are extraordinary people that help us get well and get back to our normal lives, exactly like Superman fought many times for us, in cartoons and movies.
The mural was designed by an artist named FAKE.

This graphic is a combination of Donald Trump and COVID-19.

People bought toilet paper like lunatics (sorry if you were one of them). This is not an item that you cannot live without, especially in a house.
Time ago there were people like the one in the image that was selling watches (we all see it in movies), now he adapted to the situation and he is selling the most desired product (for some of us) – toilet paper.

Again, this is a mural that offer our full appreciation to doctors and nurses.

The original poster said: I WANT YOU FOR U.S. ARMY. This was updated for the actual situation with COVID-19.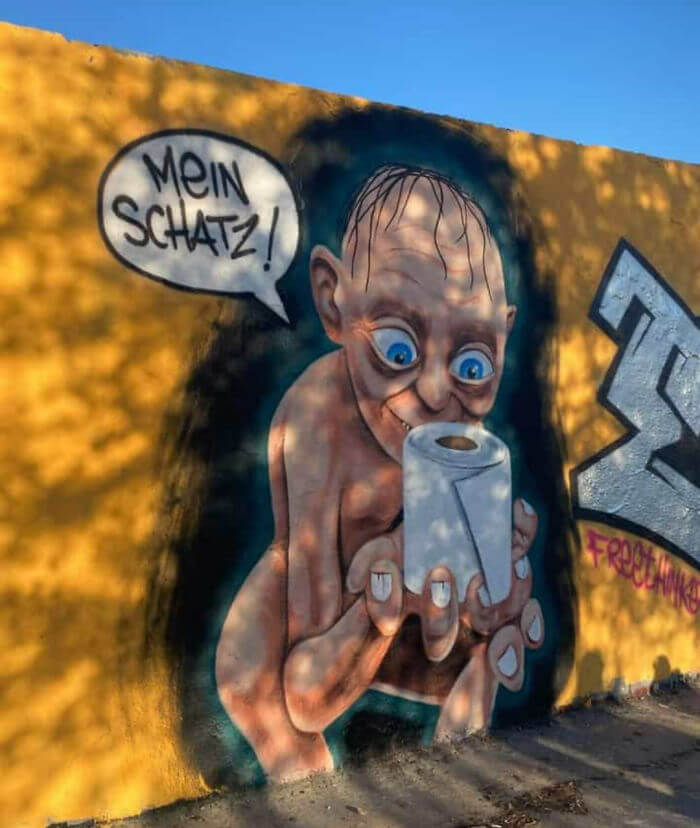 This mural is again about the craziness with the toilet paper that happened all over the world.

The Simpsons stay home, with protecting masks, and they watch TV.
Stay home is probably the most popular message in the humankind history.

Corona beer and the Corona virus, there were hundreds of jokes (if not more) on this theme.

This is a very strong message – we have to cancel only our plans, not the humanity.
Humankind always helped each other.

We can still kiss and hug each other while we protect ourselves.
10 More Awesome Murals

Beavis and Butt-Head were very cool (google them if don't know them).

Covid-19 is not letting us move freely.

Wash your hands is probably the second most popular message in the humankind.

This is an adaption from the Uncle Sam US army message.

And again, a mural regarding the toilet paper.

Corona Extra is a great beer that we can drink at home, while we protect ourselves against COVID-19.

It is important not to spread the virus. Many people didn't pay the right attention to this and that is why at this moment the spread of the virus is huge.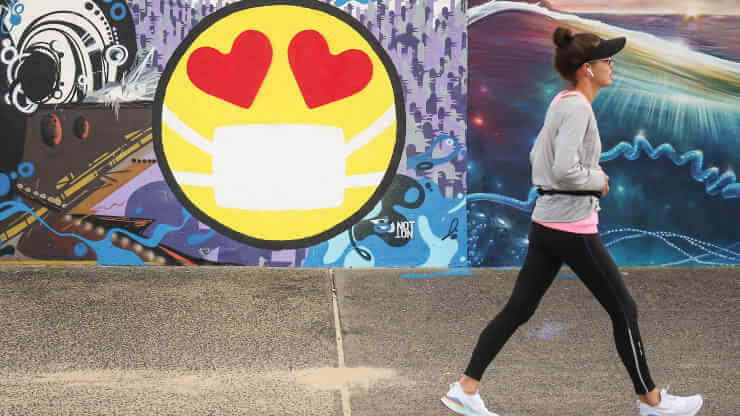 A mural regarding that we should wear masks as often as possible.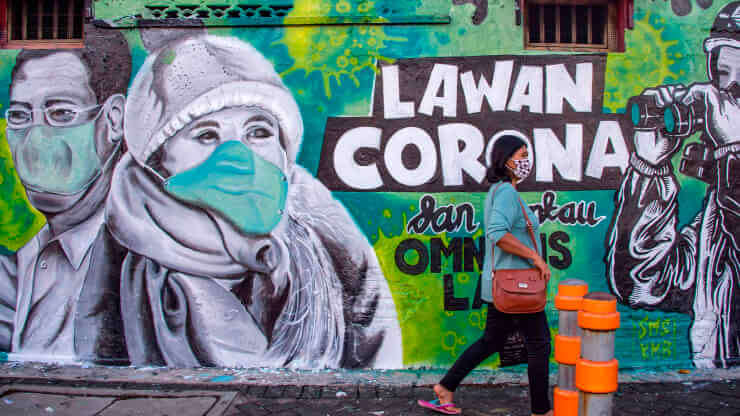 A mural regarding the same theme, we should wear masks.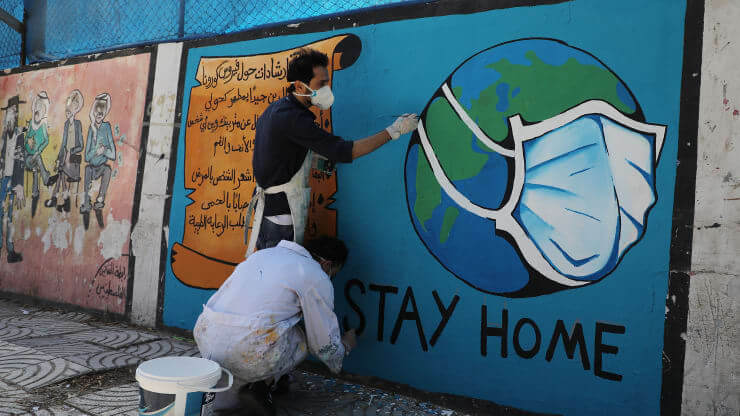 Stay home is a popular message in this period. We all should stay home as much as possible.
This is the solution to get rid of Covid-19.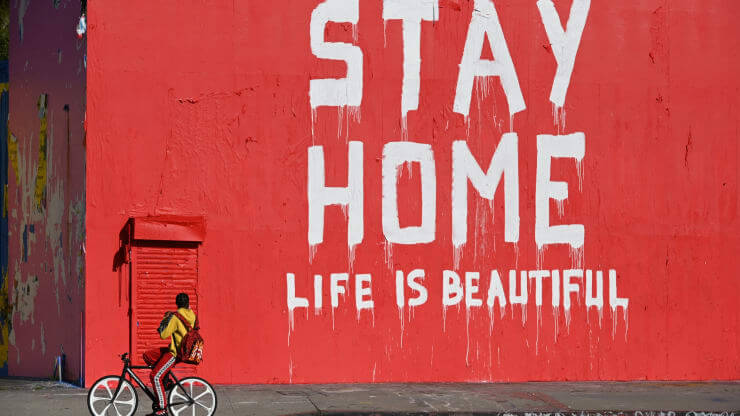 The very same message in a superb red and white design combination.
Let's blend in the second part of this article.
2. How to identify the fonts used in these murals
There is a popular and efficient solution to identify fonts from any given picture. Its name is WhatFontIs.

Why is the best?
It has over 600k fonts indexed, both free and paid.
This is the only system that identifies both free and paid fonts.
WhatFontIs works with all font foundries, including Google fonts.
It is efficient.
The software is lightning fast; it takes less than 60 seconds to identify a font.
It is 100% free.
How to use it?
We will use the last picture as a model. To identify the font used in the mural, take the picture and upload it to WhatFontIs – the best font finder in the world.
The next step, if you are not registered (the registration takes only a few moments; you can register with Google and Facebook), is to write down the characters identified by the powerful AI software and crop the picture if necessary.
WhatFontIs found out that the most similar option to the used font in the mural is Webcomic Bros Bold .It is free and it can be downloaded here.
You have over 60 similar free and paid font alternatives.
This is how you can quickly identify fonts from any pictures. It is simple to use WhatFontIs and you don't need any experience at all.
Conclusions
Covid-19 will soon end its visit to our world and we will get back to our normal lives.
We should not forget what happened so we can better prepare for the future. Bill Gates declared a long time ago that we will soon fight a pandemic because now millions of people can easily move around the globe.
In this article you saw 20 Coronavirus-themed murals and you learned how to identify the fonts using WhatFontIs. Save this tool and use it whenever you want to easily identify fonts from any given picture, and don't forget that it is free 100%.