Have you ever wondered which web tools and services use experts? We wanted to know and for that we analyzed hundreds of web solutions and we discussed with professionals from many niches.
The result?
A super useful article that contains all the information you need on this subject.
We included over 50 web tools and services – WordPress full support service, Goodie – a powerful web development service, website builders, themes and plugins for several platforms, logo creators, content collection software, and much more.
Let's start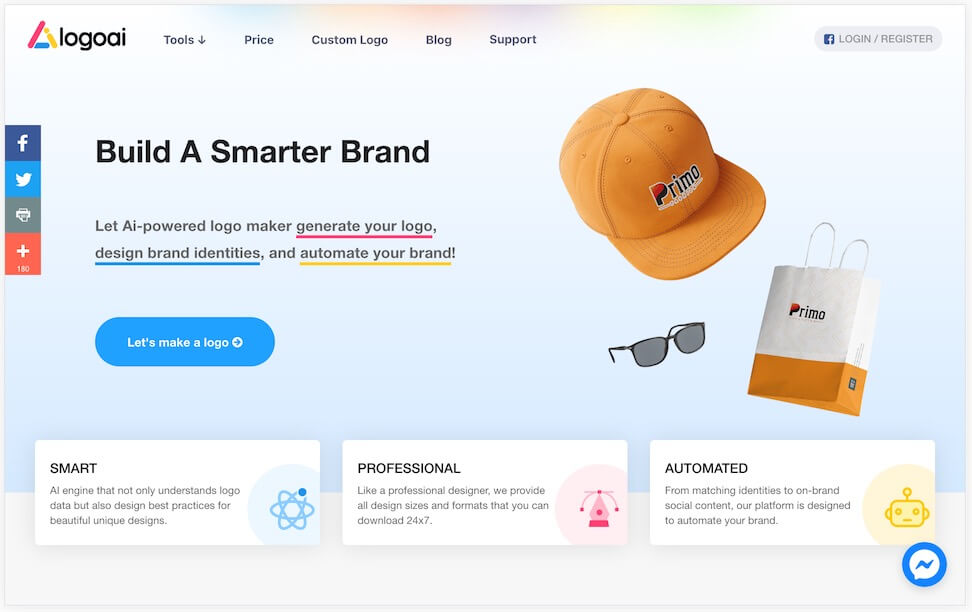 You are looking for a super logo but you don't want to spend more than $29? No problem at all, use LogoAI and you will get that brilliant logo in just a few minutes while you will respect your budget.
Besides that, super affordable price, LogoAI is also super quick and efficient.
Start by writing down your business name and follow the straightforward process.
You pay only after you find the logo you like.
Give LogoAI a try.

Project management skills are essential in every developer's toolkit. Regardless of whether you're self-employed or work as part of a team, you need to know how to organize workflows, ensure adherence to initial estimates and stay productive under pressure. Without the right tools and systems, you face a high risk of budget and schedule overruns that can force you to overwork and present rushed results to clients.
actiTIME can help developers and their managers to avoid these problems by providing everything necessary for the effective management of development projects. With this functional timesheet tool, you can:
Elaborate project breakdowns, establish deadlines and estimates, manage tasks and monitor work progress on the Kanban board;
Track working hours and billable time in a straightforward timesheet and then use submitted data to generate invoices and calculate payroll;
Assess performance efficiency and stay aware of how profitable or costly your projects are by running various custom reports.
Receive notifications when the risk of budget and schedule overrun arises and undertake corrective measures promptly.
Another quality that speaks in favor of actiTIME is its flexibility. You can switch on and off any of the app's features to make it more suitable for your needs or integrate it with many other instruments through Zapier and API. Besides, you may utilize actiTIME's automatic timer through the Chrome extension directly in Jira, Github and GitLab, which will let you keep a record of work hours while being fully immersed in the development process. Sign up for a free actiTIME trial and bring your productivity to the next level.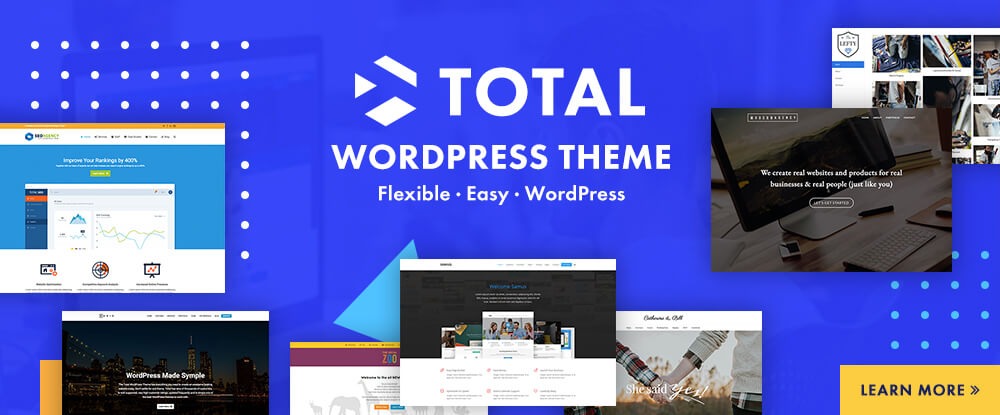 Total is a high-performance and complete WordPress theme that powers some of the best websites in the world.
It comes packed with 40+ premade templates, 80+ builder modules, 500+ styling options, and 3 bundled premium plguins (Visual Page Builder, Templatera, Slider Revolution). Everything you need to build your site (other than hosting) is included!
Total does offer support renewals.
No matter what kind of website you have or you want to build, Total is the right WordPress theme for you.
Go Total and you will never look back.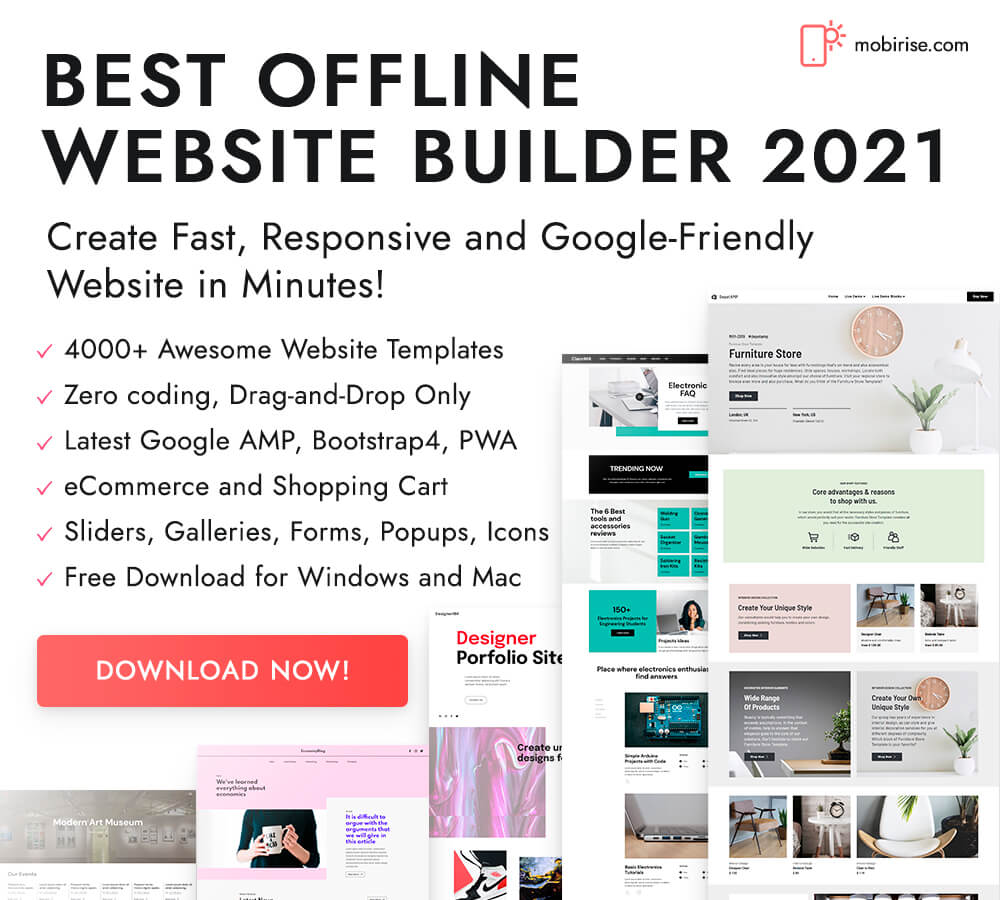 You want to create a website by yourself, but you don't have any design skills or experience? No problem, get Mobirise, the most advanced and powerful offline website builder in 2021.
With this smart and simple to use software, you will create any kind of website you need, in no time. It comes loaded with a massive library of 4,000+ awesome website templates, tons of elements, and an intuitive interface.
Get Mobirise and design all the websites you need; the process is simple and enjoyable.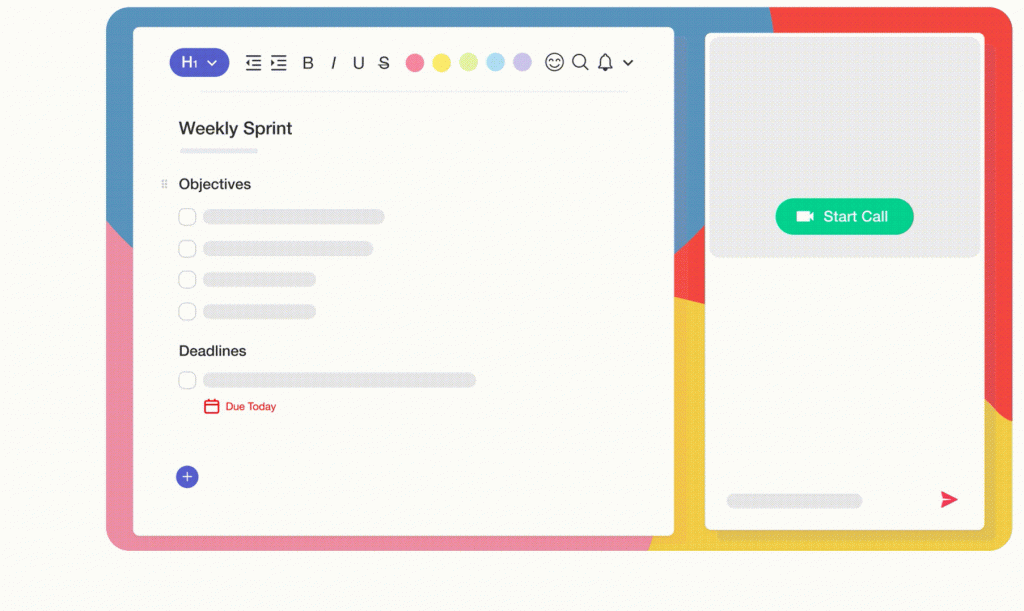 If you work with remote teams from all over the world, you need a powerful, smart, and simple to use collaboration tool.
With Taskade, you can chat, organize, and get tons of things done in less time. The platform even has a free forever plan.
Take a look, you will love it.

Don't lose time and money to create your own professional graphic design contract.
Bonsai, the famous creator of tools for freelancers, did it for you. And it is free.
Get it now.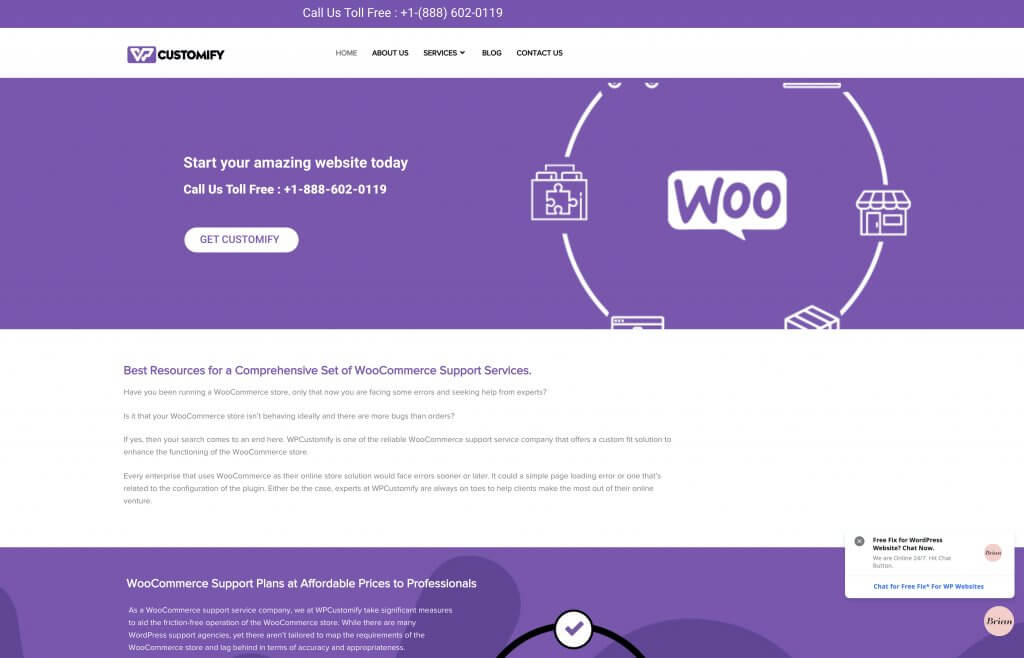 WP Customify is a premium WooCommerce support service that will help you have a fully functional store 24/7/365.
They have a team of experts in this industry and they offer very affordable rates.
Work with WP Customify.

You want a smart app that organize your personal and work life in one place?
Take a look at Doit.
This software will help you save ideas and information, manage projects, create tasks, and never miss a due date again.
The interface is lightning-fast, simple to use, and super enjoyable.
Register for the free plan (it has tons of features included) and improve your productivity.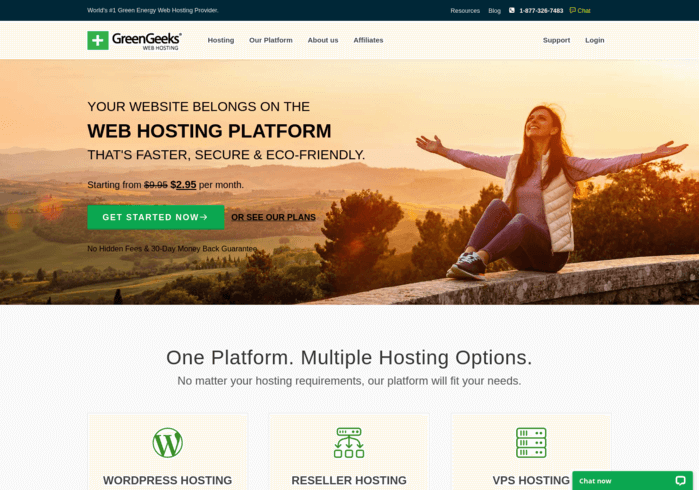 GreenGeeks is a highly respected web hosting platform that offers non-stop support 24/7/365, an uptime guarantee of 99.9% and lightning-fast performance. They care about everything they do, even about the global carbon emissions, being an eco-friendly hosting company.
The company help you with all types of hosting solutions – Shared, Reseller, VPS, and WordPress hosting. Choose directly what right solution for you, or get in touch with them for advices.
Each solution will help your website load fast and be secure.
Take a look at GreenGeeks.

The Gray Dot Company is recognized as a highly-efficient SEO consulting company, providing excellent results for its customers.
They will help you master and scale SEO results through a powerful and fully customized strategy, and careful execution.
Get your free quote today.

Are you looking for the very best and most complete reviews about WordPress themes and plugins? You will find them on CollectiveRay websites.
In plus, they created many guides about WordPress, web design, and even information about hiring developers.
Take a look.

Mailmunch is a lead generation and email marketing tool that will help you capture leads from multiple forms and heavily grow your subscriber list.
Companies that use Mailmunch report increases by up to 400%.
Use Mailmunch and your conversions will grow.

Unlayer is a professional, yet simple to use email builder, that comes loaded with a huge library of 600+ email templates.
Edit and customize the email templates to be a perfect pick for your projects, and you will be ready to kickstart your marketing campaign.

Landingi will help you create gorgeous and high-converting landing pages in a matter of minutes, without having any experience or design skills.
Start from scratch, or use one of the included templates, there are hundreds of them. Both ways are simple and quick.
Built your landing pages with Landingi and check how quick they convert.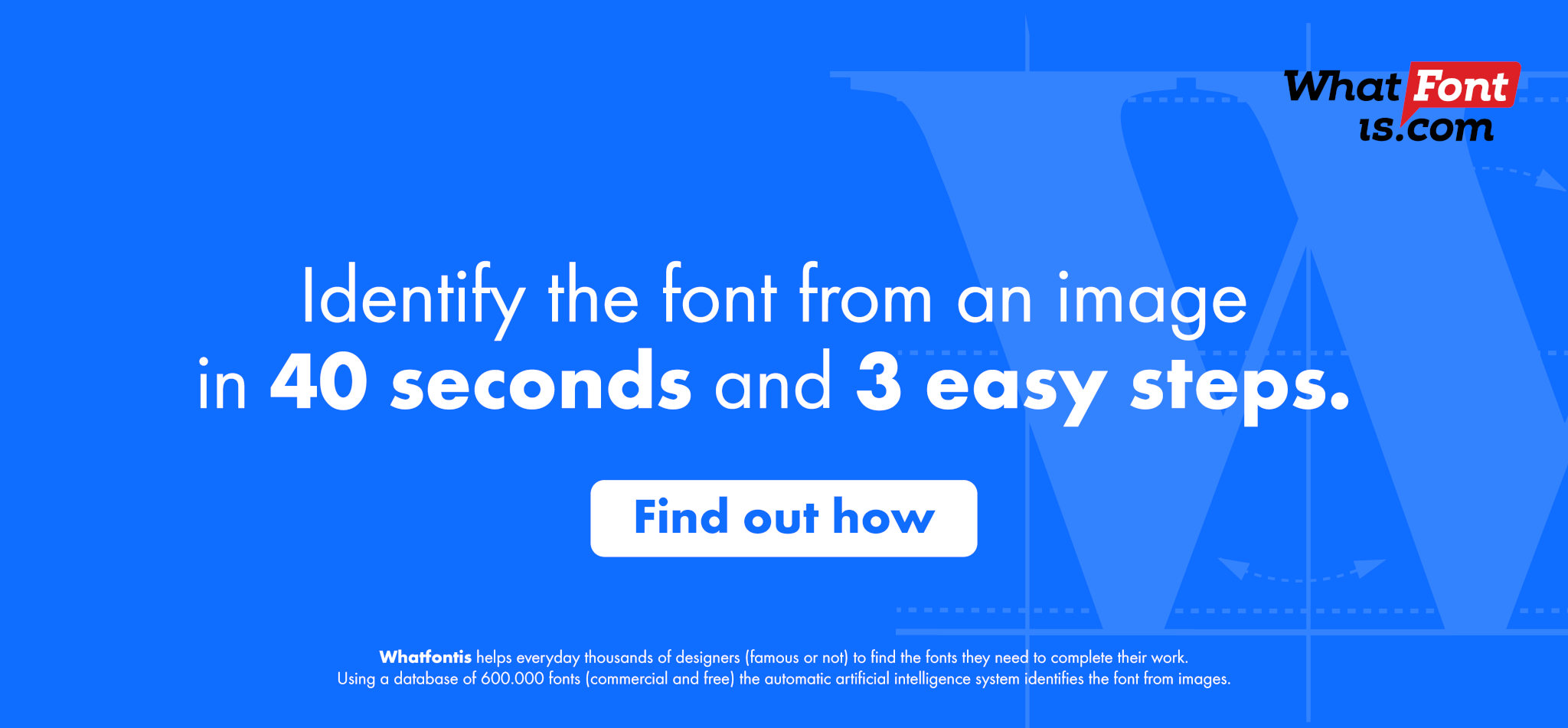 WhatFontIs is a professional font identifier tool, the best in its industry, that will help you identify fonts from images.
The software is 100% free to use and you don't need to register.
Upload the picture with the font on WhatFontIs website, follow the steps, and you will find out the name of the font, if its free or paid, and where to get it from. For each identified font you will get 60+ free and paid font alternatives.
Identify the fonts you like with WhatFontIs.
UPQODE – WordPress Web Design Agency


UPQODE is an award-winning eCommerce web development agency that creates functional eCommerce stores that impress users with their responsiveness and attractive looks. These websites are successful in terms of traffic due to their SEO-friendly character and features that avoid bounce rates. They're also very easy to manage.
UPQODE has over 400 clients who are happy with the company's services. These are affordable for small businesses as well, and include conversion optimization, social media ads, and Google Ads setup.

You don't have to spend your money to have your own professional marketing contract template.
The famous company Bonsai, creator of many tools for freelancers, built it for you.
And even more, it is absolutely free.
Get it now.

Heroic Inbox is the best plugin for WordPress that you can use to manage customer support emails directly from your website.
The interface is clean and simple to use, and the software is very powerful, letting you collaborate with your team.
Take a look, you will love it.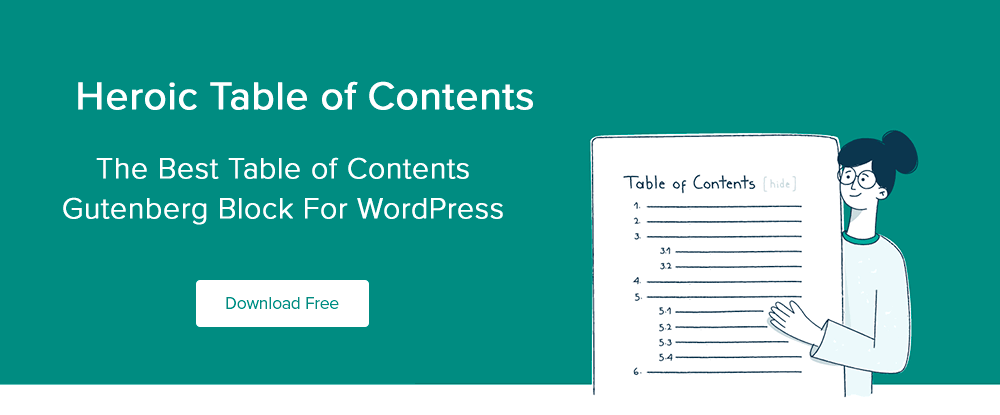 With Heroic plugin for WordPress, you will add tables of contents in just a few minutes and a couple of clicks.
Supercharge your content with tables of contents, your audience love them.
Get Heroic Tables of Contents plugin for free.

If you are looking for the best free UI Kits and Dashboards on the market, stop and check Argon Design System collection by Creative Tim.
This set includes super free stuff, each product coming with a huge number of gorgeous components that will save you a lot of time.
Check all Argon products here and select the ones that you need!

Icons8 is a universal source where designers can get a variety of free assets. Get over 160K icons in 30+ styles; diverse vectors solving the problem of boring content; tons of custom, professionally made stock photos; simple Photo Creator to compose photo collages, and free graphic software Lunacy (Sketch for Windows); music for your videos and AI-tools to edit images.

Wish to advance your art career effectively? Well, then you shouldn't ignore the power of a modern art gallery website. Jam-packed with tons of advanced features, Ozeum is sure to ease your site-building work. You even won't have to hack into any coding. Just take advantage of Elementor and see how far you can get with it. Thanks to the Revolution Slider plugin, it's easy to create beautiful homepage sliders. Not sure about your website design? Fret not. There are 6 bold homepage styles to choose from. To personalize your header and footer areas, take advantage of the layouts builder.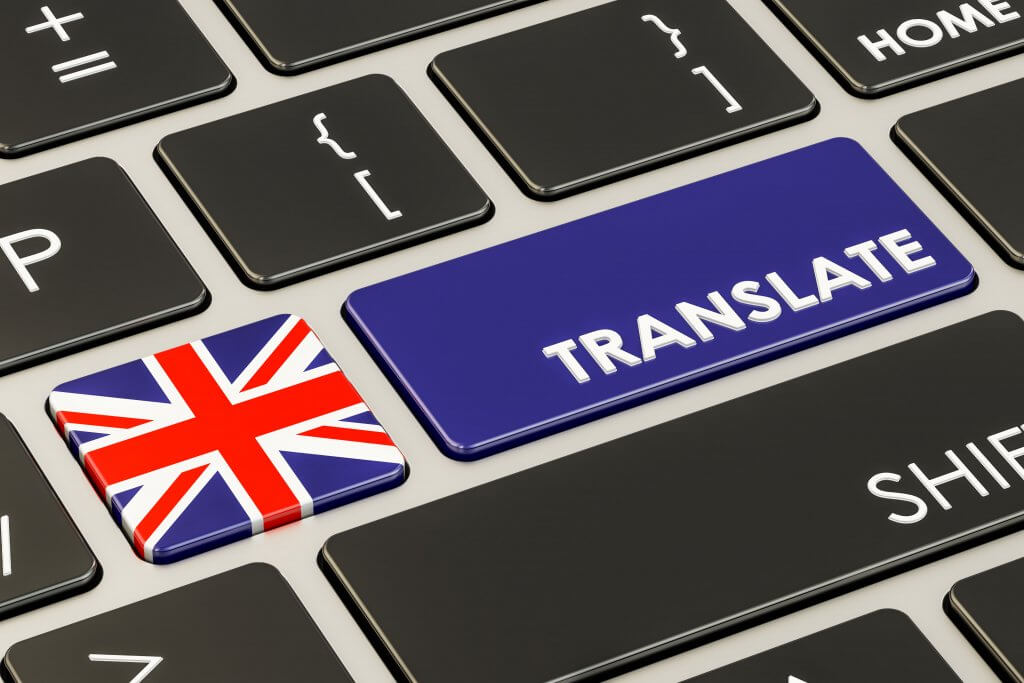 BeTranslated is a professional translation agency working with major international clients worldwide.
Experienced in handling large translation projects, they offer highly affordable rates.
Get your free quote today.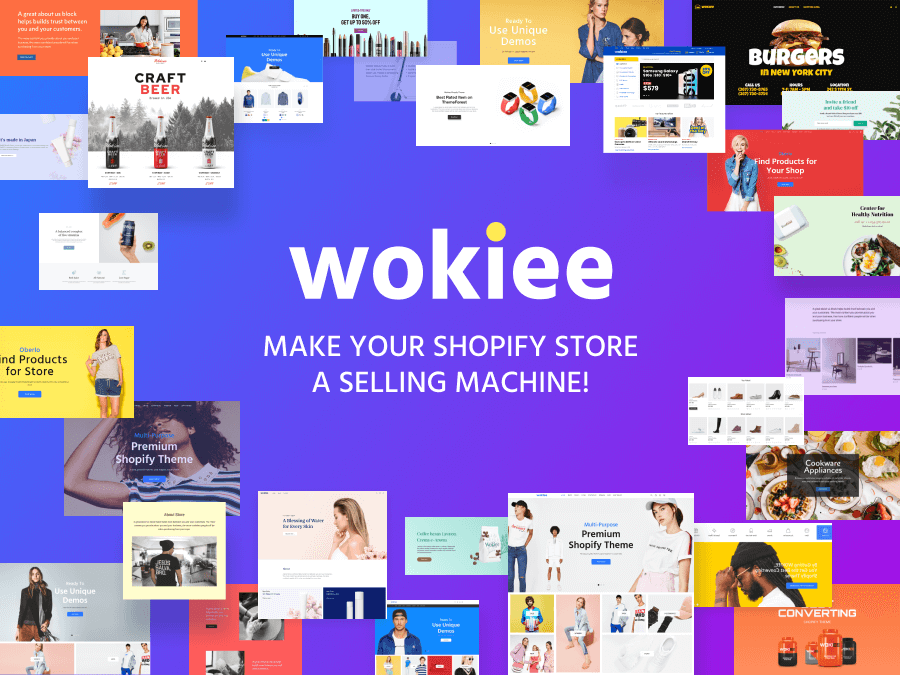 You want to make your Shopify store stand out of the crowd and get more traffic and conversions?
If yes, take a look at Wokiee.
This is a multipurpose Shopify theme that looks amazing, and it comes with gorgeous store themes.
Check it.

Whenever you collect data for your marketing campaigns, you need to validate them. Without validation, you might end up with a high bounce rate which can do long term harm to your sender reputation and could even get you blacklisted. Hence it is imperative that you validate the customer data points at the source of entry to permit only real and valid customer data to enter your databases.
Use Antideo to validate emails and numbers, and to check IP reputation.
Antideo is free to use for up to 10 requests per hour.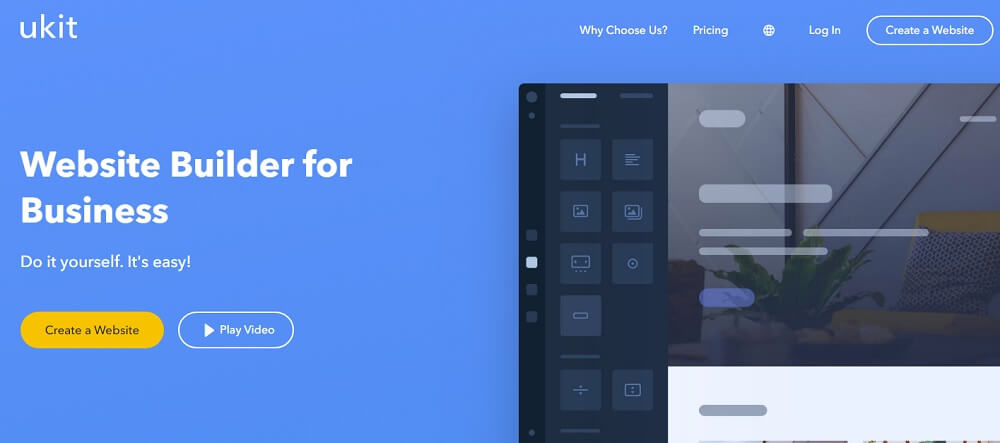 uKit makes the process of website creation easy, convenient, smooth and hassle-free for everyone. The website builder occupies a high position in the rating of the simplext website builders in the modern web design niche. It grants access to multiple advantages, namely integrated blogging and eCommerce engines, a collection of responsive customizable templates, a set of business widgets, image/video integrations etc. The cost of using the system is more than affordable – just have a look at its subscriptions to pick the one that fits your budget.

You don't need any experience or design skills to create engaging Wix quizzes.
Use Opinion Stage software for free to create all the quizzes you want. It comes loaded with gorgeous templates and the smart drag-and-drop builder will help you each moment.
Create Wix quizzes and drive traffic from social networks to your website.
It is simple.

Need a quality website builder to get started with your web project? Then uCoz is worth your time and attention! The system comes with a module structure, which does not imply coding proficiency. What you need to create your web page structure and layout is picking and arranging the available modules. Along with standard websites, uCoz has the options that let you create landing pages, online boards, digital photo albums, websites of large organizations and what not. This is what appeals to the majority of the system users.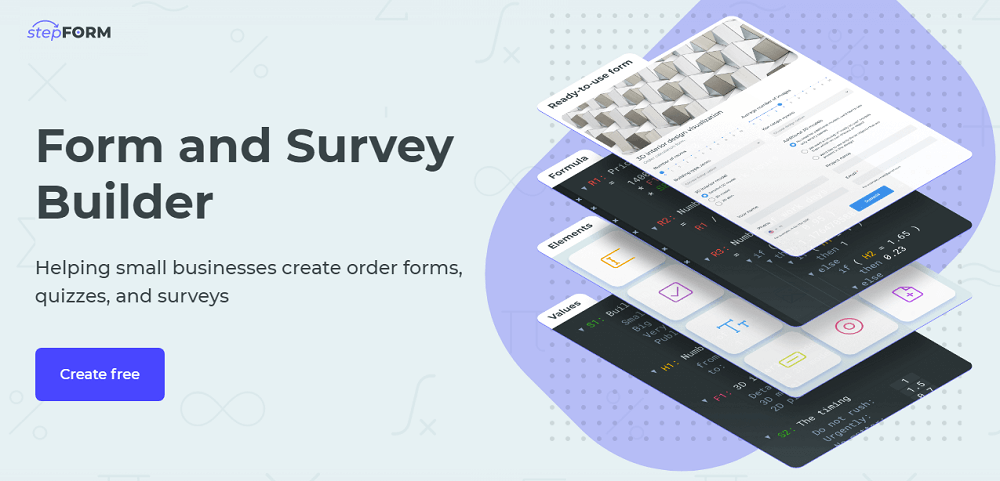 Each time you face the need to create an appealing web form, go ahead to use stepFORM! This is a convenient, code-free and quality web form builder, which lets you target the audience by staying connected with them. The process of web form creation doesn't take it long – just register with the system, pick a template and proceed to its customization and publication. Everyone can handle the task in almost no time – so intuitive and easy the platform is.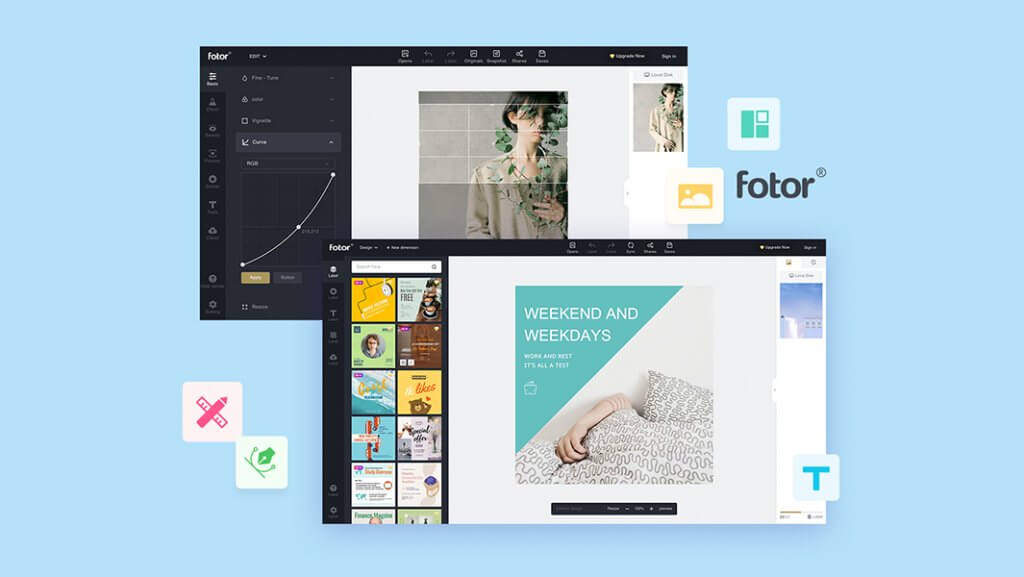 Fotor is a super simple to use online photo editor that helps tons of marketers, online entrepreneurs, and agencies, create Facebook banners, and engaging pictures for websites, social networks, and ads.
Try it.

You don't need to spend a fortune to get a custom eCommerce solution.
Work with LinkSture, a professional, yet very affordable agency, and they will create you a custom online shop for whatever platform you want – WooCommerce, Magento, or Shopify.
They have a team of experts ready to offer their know-how, and they always deliver on time.
You will love working with them.
Get a free quote.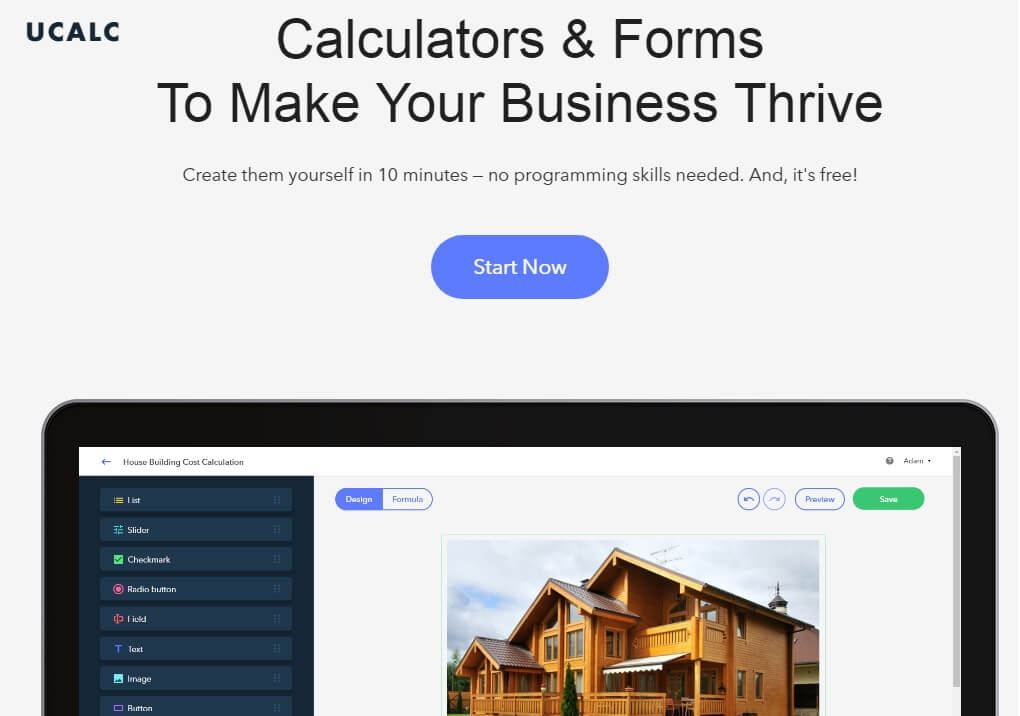 If you really wish to withstand business competition in your niche, using uCalc will definitely be a good idea! The advanced builder of online calculators and online forms will help your clients figure out the cost of services/products they need by calculating it directly on the website. The tool will specially work great for real estate, construction and repair, automotive, cleaning, trading, marketing, event, restaurant, furniture businesses etc. You don't have to be a coding pro or to hire a web designer to create a calculator as you can handle the task on your own with uCalc now!

ThemeZaa is a highly popular and appreciated builder of premium website themes for WordPress, WooCommerce, Magento, Shopify, and HTML.
All these themes look fantastic, load insanely fast, are optimized for traffic, SEO, and sales, and super simple to customize.
Take a look.

WordPressToWix.PRO specializes in professional migration of your WordPress website to Wix. They agree on all the aspects and steps of the procedure with each client to come up to all the requirements, details and special preferences. No matter how complicated your project is, the team of experts will make sure all its entities will be transferred correctly. They will also check your new website performance to fix the available bugs and to ensure the utmost website functionality after the task completion.

Are you sick of gathering content from your customers? You know that you lose tons of time each month, time that you could use to finish faster some projects and get paid.
You should use Content Snare, a smart, simple to use, and super-affordable software that will collect content from customers in your place.
It is very simple to configure Content Snare, it takes only a couple of minutes and you don't need any experience. The software is used with huge success by marketers, developers, designes, and agencies.
Supercharge your workflow with Content Snare.
Register for the free 14-day trial and see how it works, no credit card required.

For each and every user searching for a feature-rich and credible web design platform, SuperbWebsiteBuilders.com will certainly come in handy. The blog provides multiple reviews, ratings and comparisons of popular website builders, CMS and hosting providers. This lets you find out their main characteristics, advantages and disadvantages that might affect your choice. Having viewed the samples of websites started with these systems, you will be able to pick the platform that corresponds to your project requirements most.

RumbleTalk will add a group chat on your website in a matter of minutes, helping you discuss directly with your audience.
Start with the free plan and see how cool it is.

Pixpa will help you create a gorgeous website in no time, even if you don't have any experience or design skills.
The platform is filled with tons of beautiful website templates and elements, and the smart editor will help you customize them right away.
Sign up free.

XSTORE is a super popular WooCommerce theme, powering tons of stores all over the world.
It comes with 100+ shop designs that look awesome, helping you create any kind of store you need.
Find out more about XSTORE.

Digital Web Solutions is a highly respected digital marketing agency, popular for its results. They generated millions of leads and billions of dollars for their customers.
Take your company to the next level. Get in touch with Digital Web Solutions (DWS).

Animas Marketing is a Colorado search engine optimization company that will help you get the best out of your website.
They use smart strategies and tactics to generate impressive SEO results for their customers.
Get your own personalized SEO strategy from Animas Marketing.

Acowebs is a leading WordPress and WooCommerce plugin development company that will supercharge your eCommerce store with top-notch plugins. The plugin called WooCommerce Dynamic Pricing is a leading plugin from Acowebs which are used by more than 5000 websites currently. These plugins are not only known for its cool features and functionalities, but also the top class UX design which makes it more intuitive and thus helps your store get more conversions.
Take a look.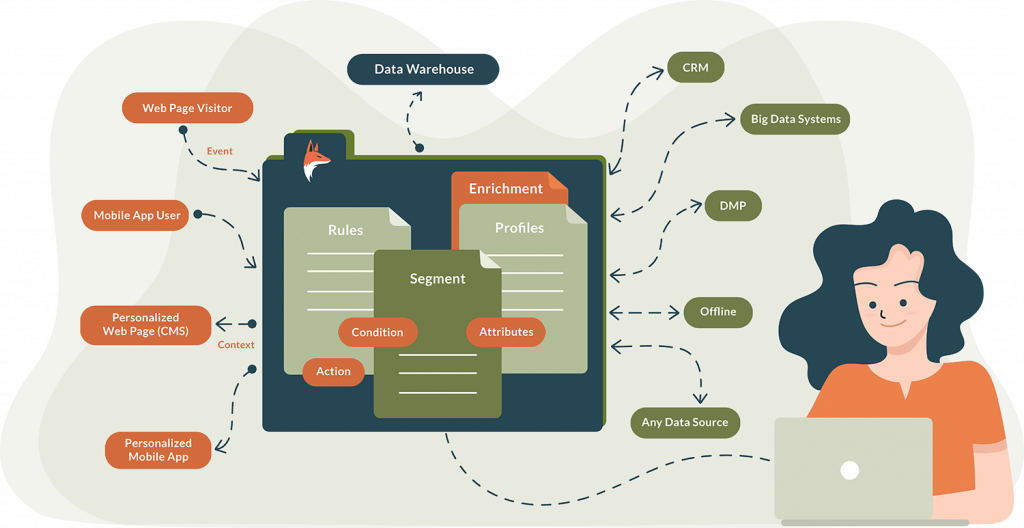 Fox Metrics is a highly reputable web analytics platform that will help you track results for your marketing efforts and understand your customers journey on your website.
Sign up for a free demo.

SiteBuilders.Pro is a team of experts involved in professional website migration. They help their clients successfully transfer their projects from popular website builders and CMS. What differs them from their competitors is that all the steps of the migration process are completed in the manual mode. This eliminates the possibility to make mistakes and overlook crucial nuances. Due to their expertise, responsibility and reliability, each and every user can avail top notch result.

On WrapPixel website, you will find high-quality free and premium UI Kits and Dashboards.
All these products look gorgeous, and are loaded with tons of elements that will help you save tons of time.
Take a look.

A good way to attract more customers is through word of mouth. Encourage your customers to write a review on your website. Don't have one? Then it's time to invest in Briny. Jam-packed with so many advanced features and options, Briny stands out from the other WP templates out there. And a powerful page builder is one of the reasons to go for Briny. Forget about tricky issues and create stunning page layouts on your own without calling in for pros. There's also a set of pre-designed page layouts to get you started quicker.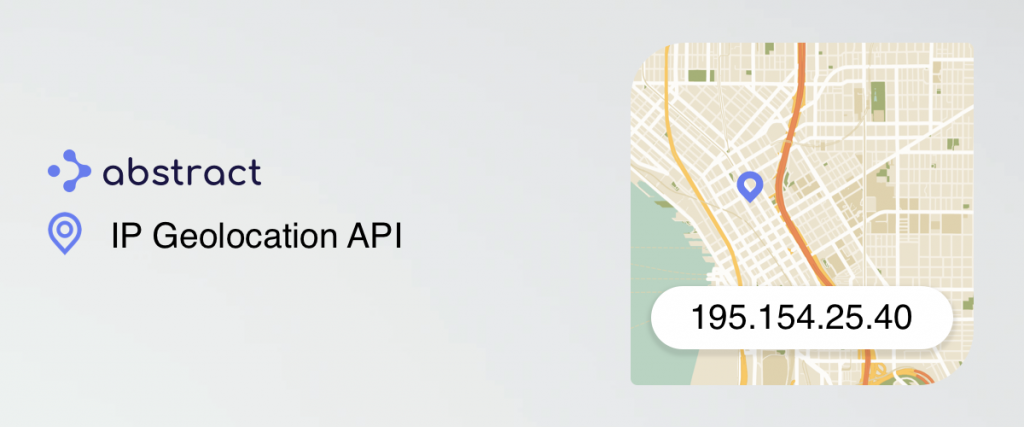 Abstract will help you with tons of different API keys, being used with huge success by over 100,000 developers from all over the world.
Get your free API key now.

Shella is a premium Shopify theme built specifically for fashion stores. It is quick loading, SEO-friendly, easy to navigate, and heavily optimized for conversions.
All the shop themes, and elements, were built for this industry, making your store look fantastic.

Take a look.

Ramotion is a popular digital design agency that will help you with brand identity, UI/UX design, web design, and app development.
They are well-known for delivering high-quality services while respecting deadlines.
Get in touch with Ramotion for a free quote.

Breakline is a professional agency with over 10 years of experience in SEO, boosting tons of websites on the first positions in search engines and generating massive traffic.
No matter what industry you are in, Breakline will help you with a clever and fully adapted to your needs SEO strategy.
Get in touch with Breakline.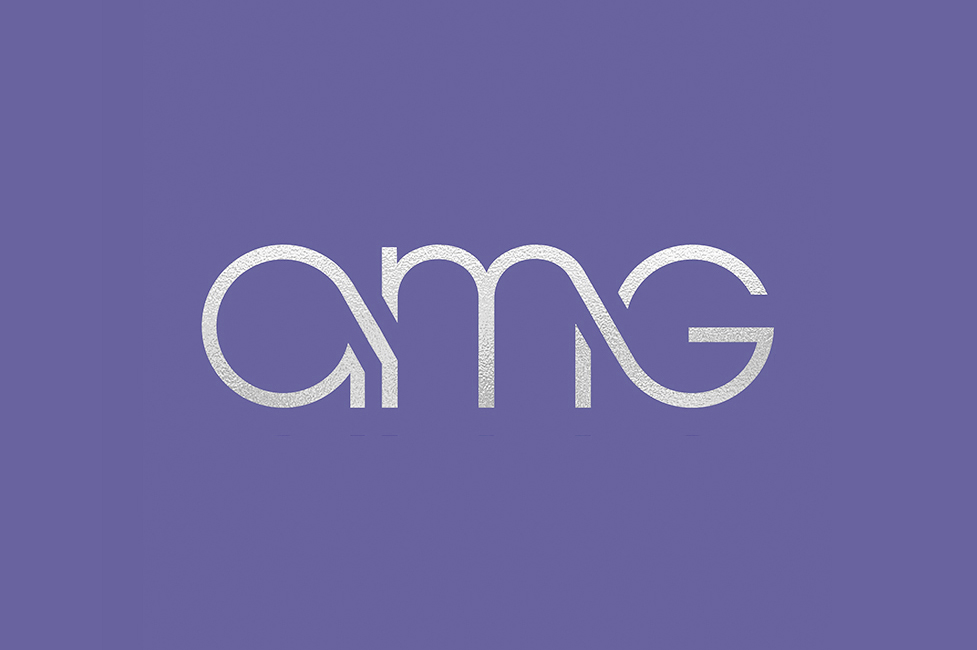 AMG DESIGN has a super team of experts that will design you a gorgeous website. Their rates are affordable, and they always respect tight deadlines.
It doesn't matter what kind of website you need, or how complicated it is, AMG DESIGN will help you get it.
Get your free quote.
Conclusions
For all your web development needs, get in touch with Goodie. They are super affordable and they always over-deliver.
Please share this article with your friends, they will highly appreciate your help.