Post to forum

With WhatFontis, a free online font finder, you are only three steps away to find the name of the font you need. However, sometimes our system cannot detect the font, but rest assured, you'll get help from another user.

Step 2First you need to upload the image in our tool to try to identify. So, when the font is not detected, the link Post To Forum will show up on the result page.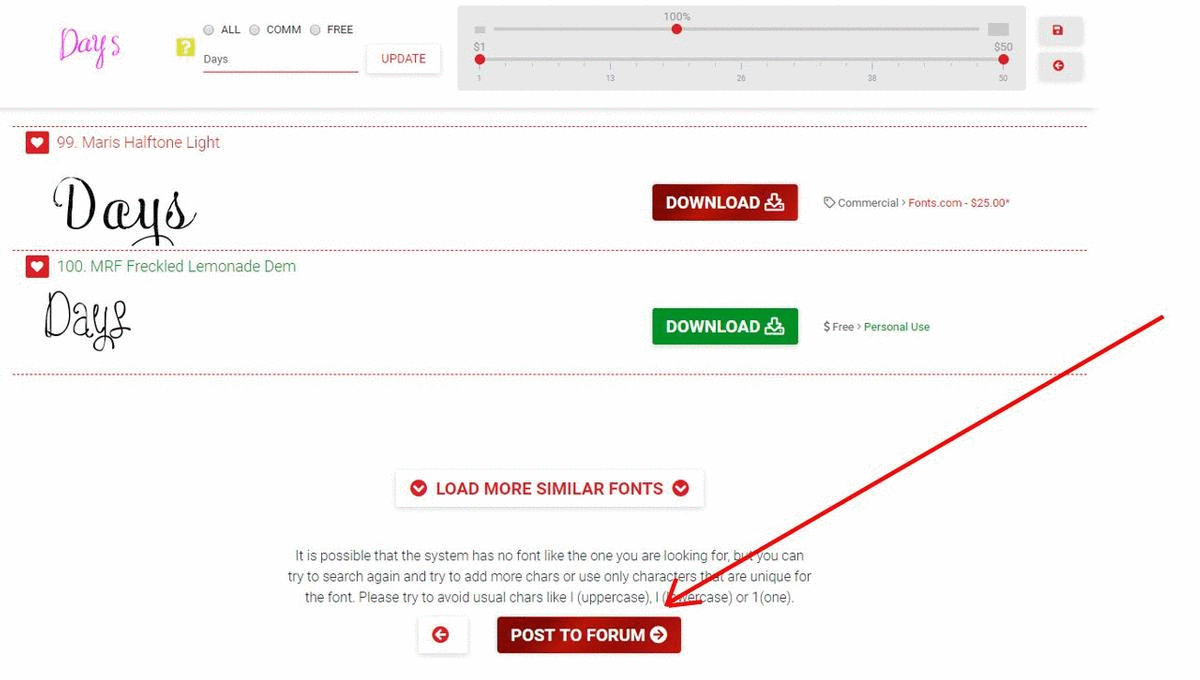 ---
Step 2 Input the title and a message to forum users (try to be descriptive)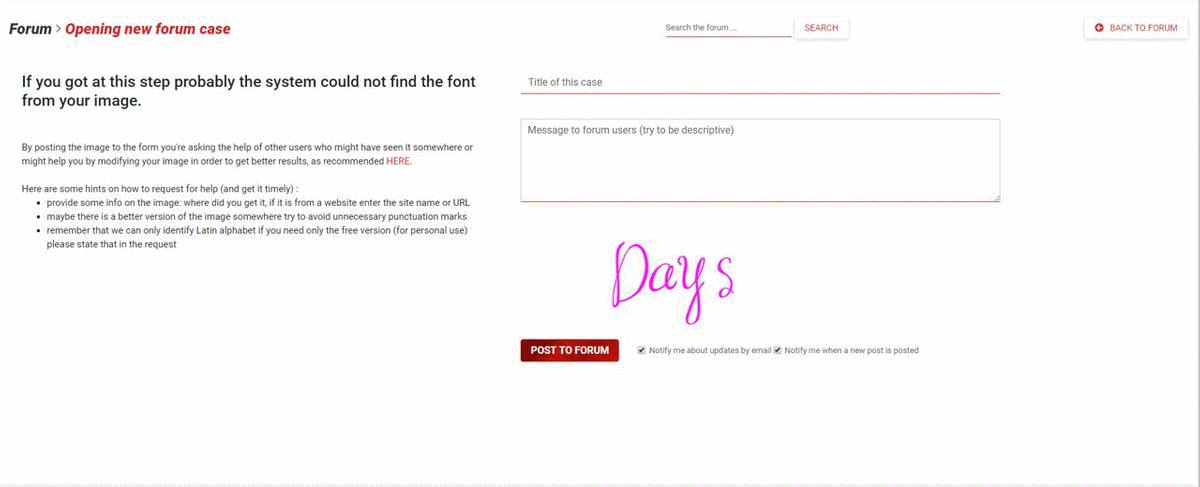 ---
Try What Font Is with this image:

These articles will help you find fonts step by step. Select a link from the left menu.
OK. I understand I want to find my font
---
Contact us
if you have any questions or need help.