Summer is, by far, the most beautiful time of the year as festival after festival takes place around the world. Fun becomes an everyday activity and we're all about finding the right festival, the one that best suits our personality and taste in music. Undoubtedly, there's a festival for each and every one of us, so there's no way you won't be able to find one that you like. Festivals became an international trend and we can encounter them on every continent, which makes a good pretext for travelling. Since there are favourites in every field, we made a list of the most awesome summer festivals. And because there's no festival without personalised items, check out some festival fonts to pimp up your outfits!
Burning Man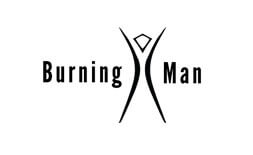 This 8-day festival takes place every year in Black Rock City, a specially designed city in Nevada. It is known for its nonconformism, cool and bold people, their outfits and lots of amazing sculptures that can be found around the festival. Burning Man goes definitely on our bucket list. When it comes to the font choice, we think it's pretty similar to Alternate Gothic No.1 font.
Coachella

What a wonderful time to get all boho-chic and party on really cool music! Coachella is the festival that gets us ready for summer, taking place sometimes in the mid-April. It's an annual event that takes place in the Colorado desert. We can tell that is a fun place to be, simply by judging their font choice. It's one of our favourite festival fonts out there and we think it looks just like ChellaType font.
Tomorrowland

The most famous of them all, attending Tomorrowland is mandatory for the festival junkies out there! Good music, good vibes and three fairytale days spent in Boom, Belgium is the ultimate dream. We love everything about Tomorrowland, from the concept, line-up, location and all the way up to the font choice. For the coolest T-shirt, check out Paradigm Pro Light!
Electric Castle

This is the place to be for the most electric experience of them all! Electric Festival is all about adventure, awesome memories and new experiences. It takes place every year in Romania, in a small village near Cluj-Napoca called Bonțida. It's a nice opportunity to go and visit Romania and get stunned by its beauty! As for this festival font, we think it looks just like Mensrea Neon font.
Looking for other festival fonts? Go on WhatFontIs.com, upload a picture with that font and swipe through lots of similar fonts.