If you are part of those who believe that nothing beats a night at home, in front of the TV, watching your favourite series episode after episode, then you are in the right place. Just like you, we couldn't even imagine doing something else after a very long and exhausting day at work. For this reason, we are up to date with the latest Netflix series and, as you might expect, with the tv show fonts they are using for their titles. Check out 4 of our favourite Netflix series and their fonts.
Stranger Things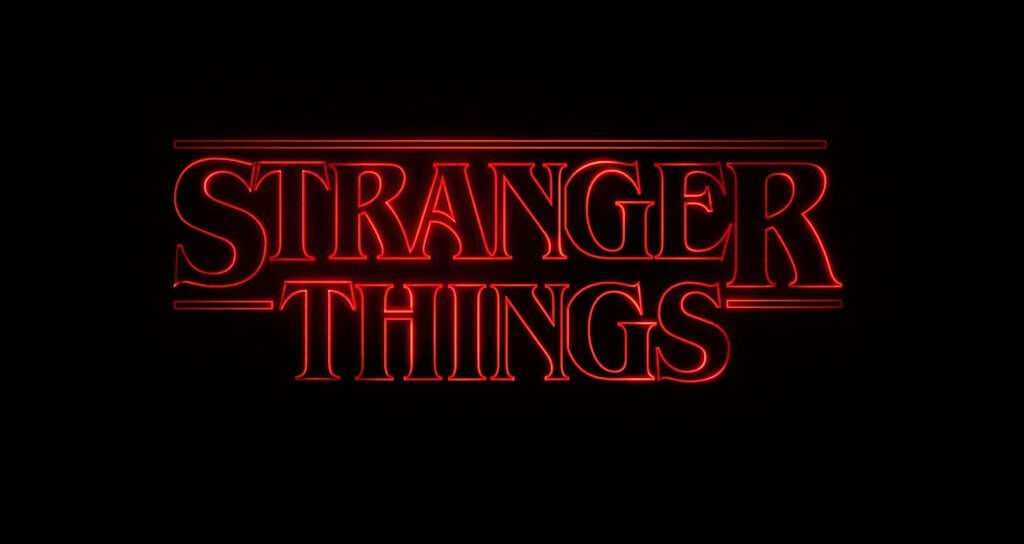 One of our ultimate favourite TV shows is Stranger Things. It's a sci-fi story that starts with the disappearance of a little boy and the struggle of a small town to uncover secret experiments and supernatural happenings. You'll fall in love with Eleven – Elv for friends – in the blink of an eye and you'll gasp at every tensed scene. Also, for the most curious fellas out there, the name of this TV show font is Benguiat Bold.
P.S. Stay tuned! The third season will be available on the 4th of July and we can't be more excited than this.
Jessica Jones

We all love Marvel and we watched the final Avengers movie with the same enthusiasm we had when we were waiting for Santa. With this is mind, Marvel TV shows could definitely become our cup of sea. Action, badass superheroes and even more action. Like, what's not to like? This TV series follows the story of former superhero Jessica Jones, who tries to get back in the business as a private investigator. All in all, the closest match for this tv show font is Gothic 13!
Mad Men

Advertising is fabulous. Most compelling evidence, the life of the early advertisers, commonly known as the Mad Men from Madison Avenue, is the subject of a captivating TV show. Every aficionado of advertising will fall in love with the life and work of Don Draper. Just hit the play button and enjoy all the seven seasons. Furthermore, find out that amongst all the TV show fonts, Mad Men is one example of good Helvetica in use. The font's name is Helvetica Neue Heavy.
House of cards

The world of politics is hard and this TV show manages to point that out just right. House of Cards follows the story of Frank Underwood and his wife, Claire, in their search for revenge. Even if you're not a huge fan of politics, you might want to consider watching this show just for Kevin Spacey's character. In this case, the font is called Bourgeois Bold Condensed.
Want to make yourself a t-shirt with your favourite Netflix TV show? Find out its font name on WhatFontIs.com and use it to create an awesome print.